Thanksgiving dinner is the main attraction of this holiday with roasted turkey, creamy mashed potatoes, fresh vegetables, and the best desserts. We completely understand why you'd want to skip breakfast and leave plenty of room for this outstanding meal. But, your stomach won't be too happy waiting around for food while you cook. Instead, try a light Thanksgiving breakfast recipe to keep your belly from rumbling. Just a bit of breakfast won't have you full after one bite of turkey.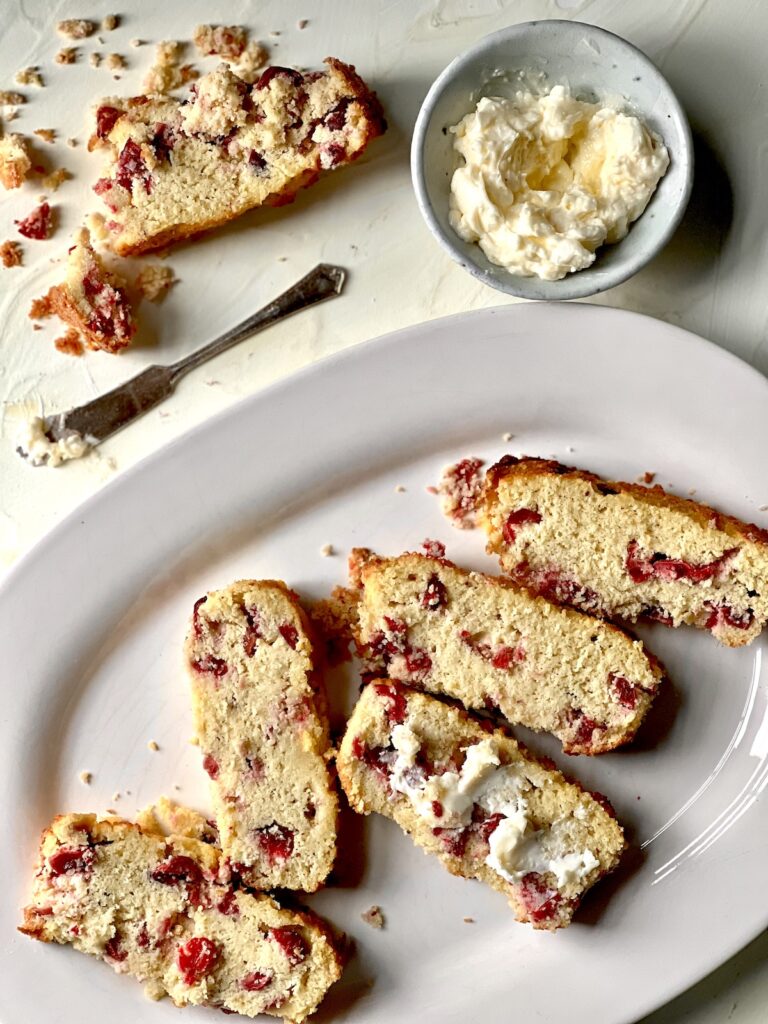 Low-carb recipes, like our Keto Lemon Cranberry Quick Bread, can satisfy all those sweet tooth cravings while simultaneously being a guilt-free, quick and easy breakfast, snack, or dessert. It's simple to create and makes a good on-the-go breakfast during the busyness of Thanksgiving morning. With a mug of coffee, of course.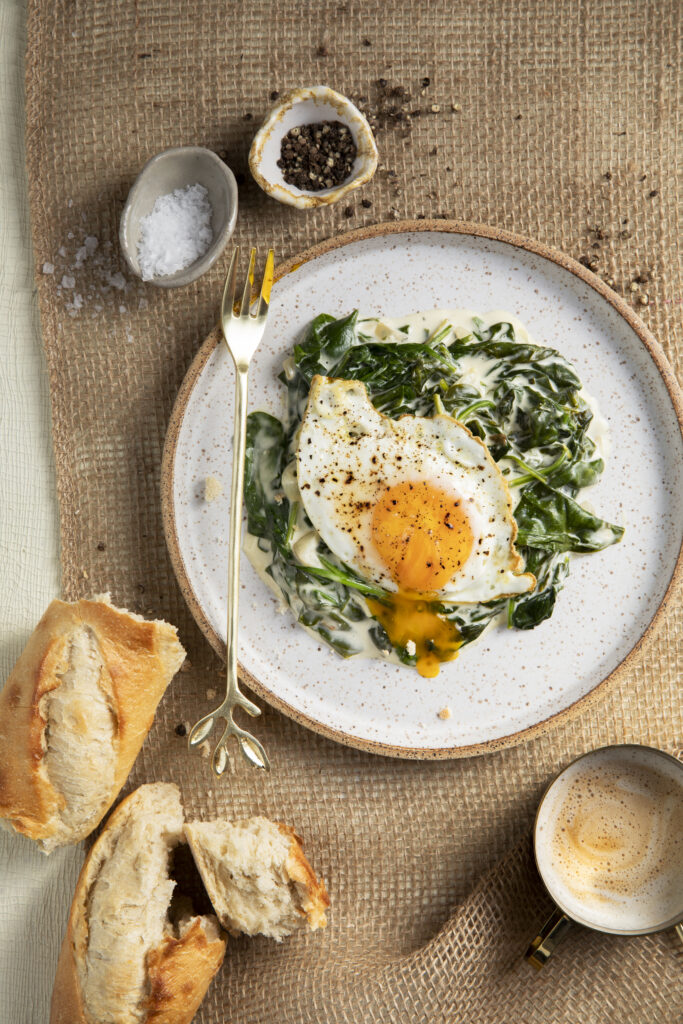 Over-easy eggs, known as dippy eggs to many Pennsylvanians, are easy yet nutritious to whip up. This version features creamed spinach, adding a rich and decadent touch. These two simple ingredients combine to make a flavorful, savory forkful. Make this just once…and you will make it again and again.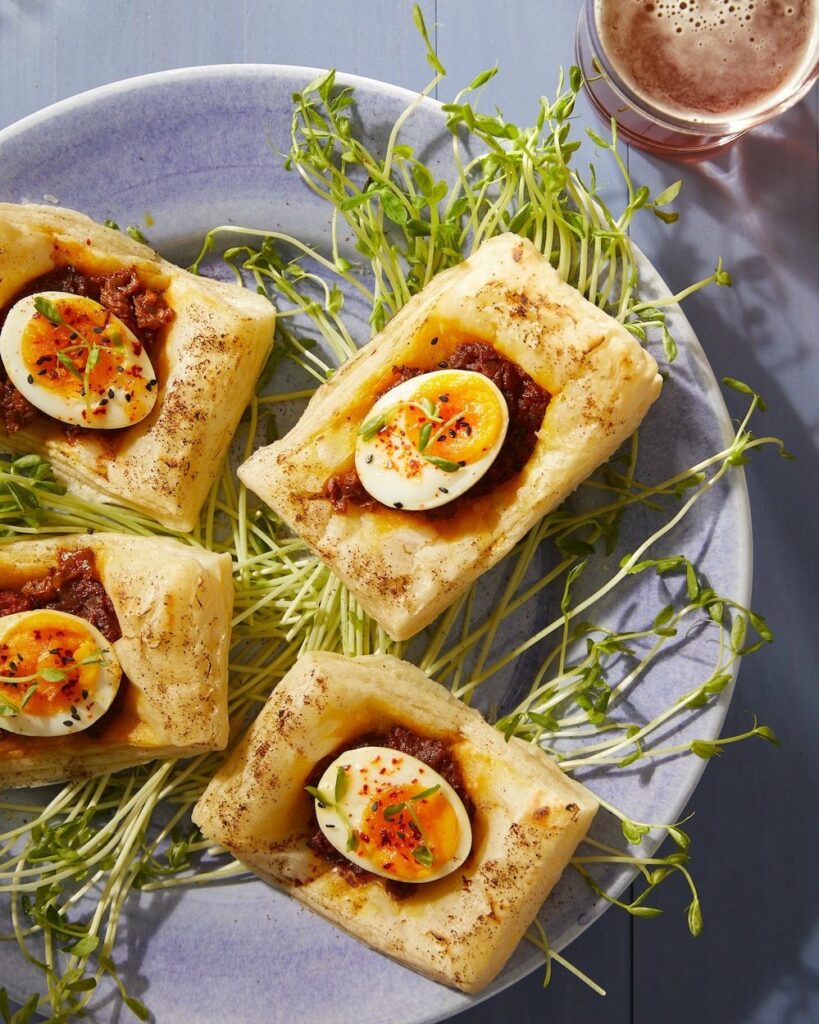 This puff pastry with a jammy egg brings bright and earthy flavors to breakfast. The recipe uses spices like turmeric, coriander, and masala to add a bit of a kick to your day. Cut prep time dramatically by using premade puff pastry dough and free up time for the loving labor of homemade pie crusts for your pies.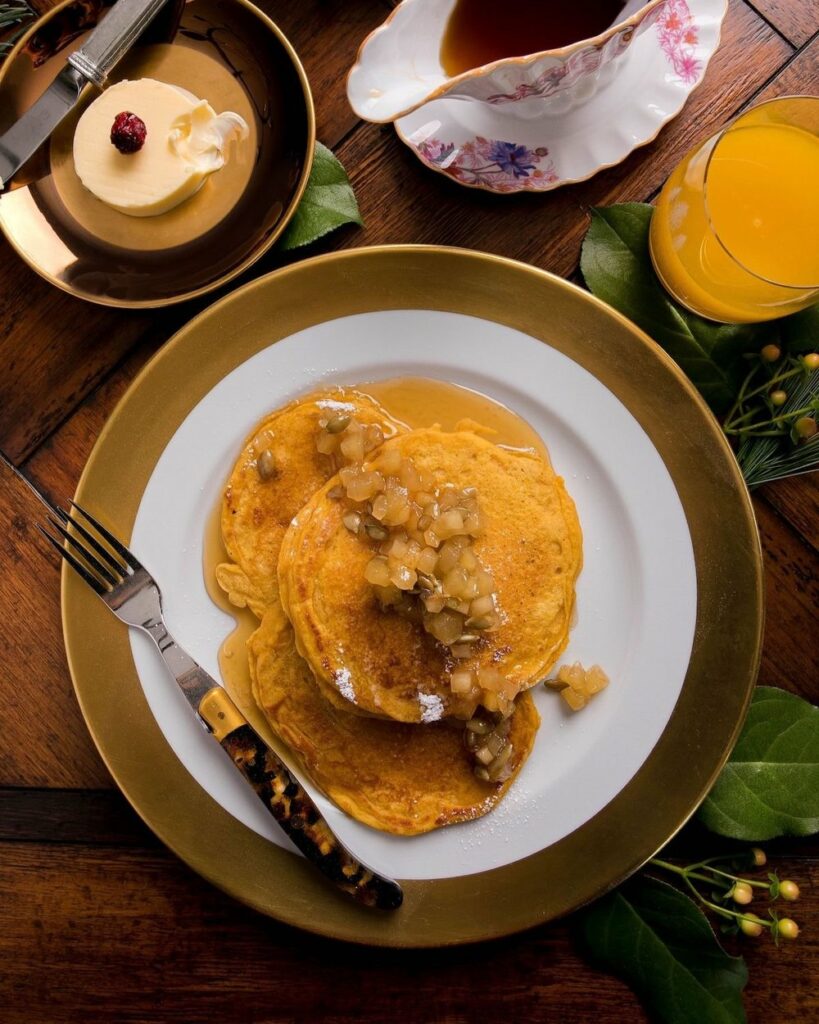 Two fall favorites come together in this seasonal recipe for a dish full of autumn flavor. Who can resist pumpkins and apples? Plus, pancakes are a breakfast staple that allows you to choose how much you want to eat. Maybe you'll have one fluffy pancake with sweet syrup and wait for dinner…or you'll have a whole stack and wait for dessert.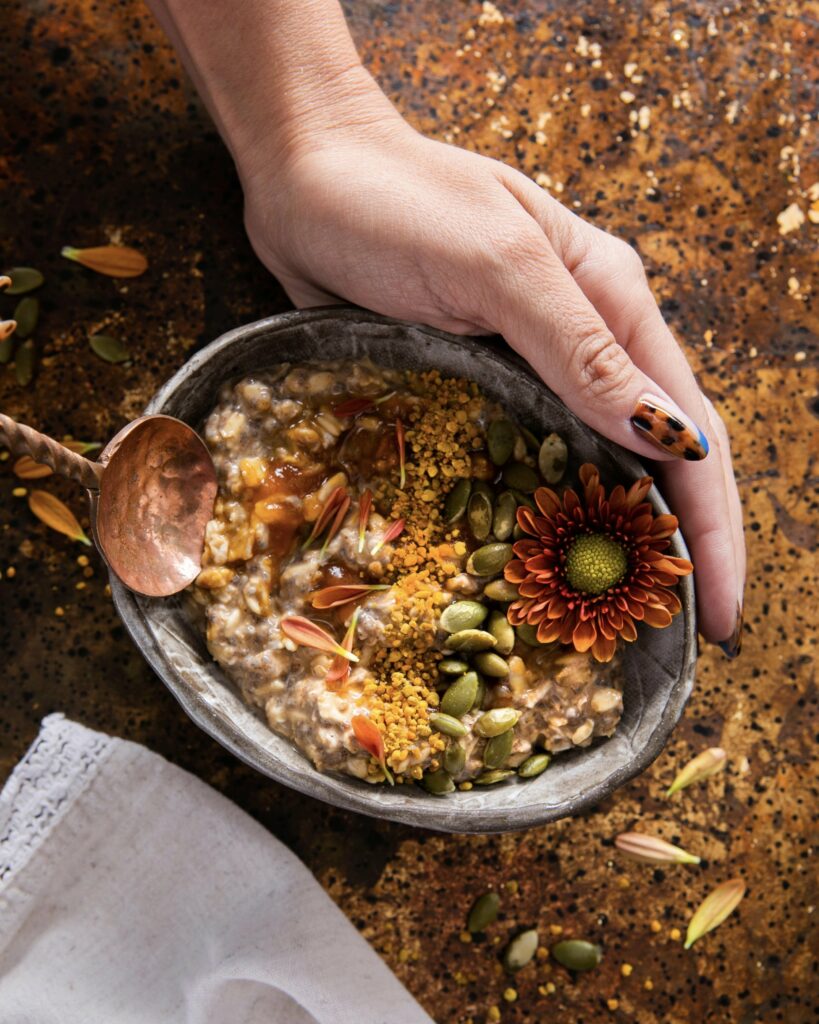 This healthy treat will keep you energized for the long day ahead. It's as easy as pumpkin pie, and has all of those aromatic flavors, so you can have a taste of dessert early. As the name suggests, prepare this Vegan Pumpkin Overnight Oats recipe ahead of time for quick and simple morning sustenance.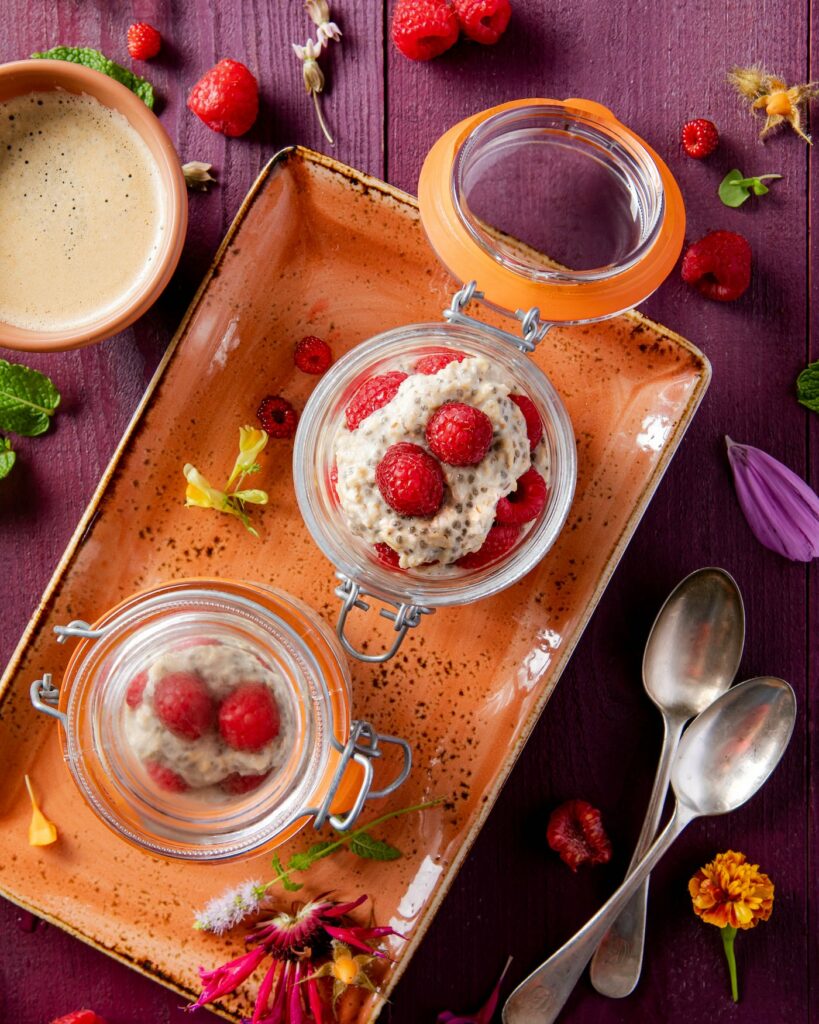 Start the morning off with plenty of fiber and nutrients with a Chia Oat Parfait recipe that satisfies breakfast eaters of all ages. Mix oats, oat milk, flax and chia seeds, and maple syrup for a simply delicious snack. A parfait is light enough to take away that wake-up hunger without the bloat.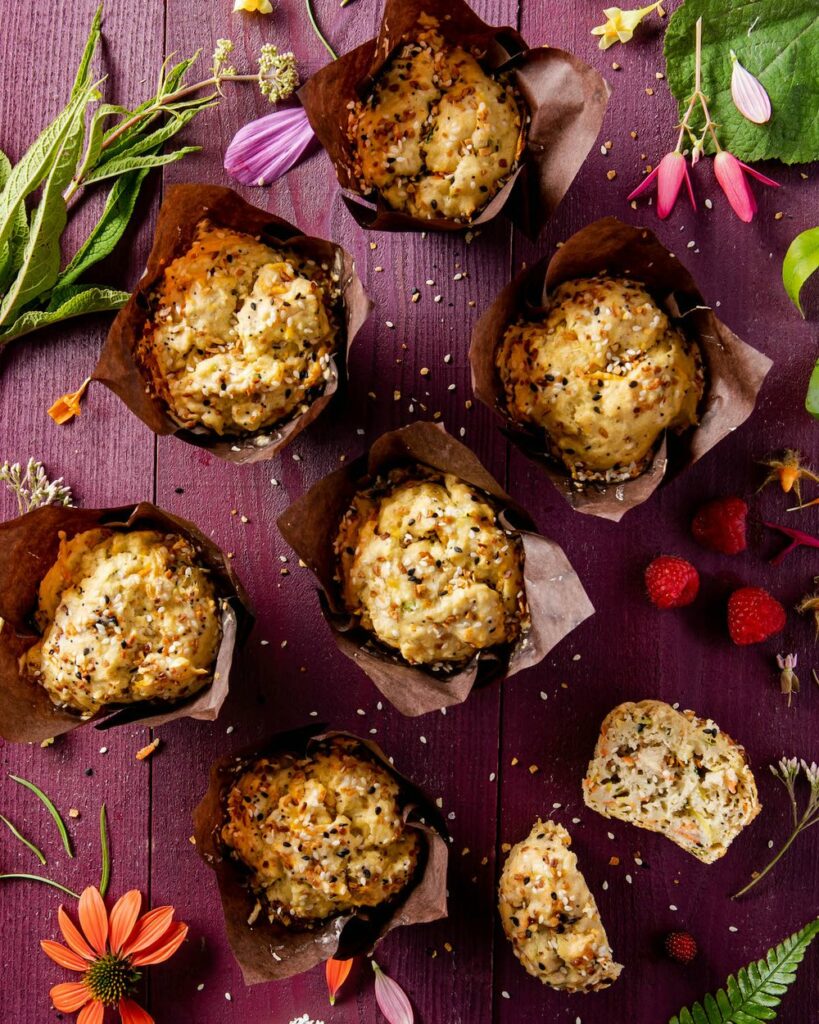 Make a batch of these Veggie Muffins so that both you and your guests can have a fast bite. Chances are you'll have many of these ingredients for Thanksgivng already so why not use the leftover carrots and zucchini for a no food waste breakfast.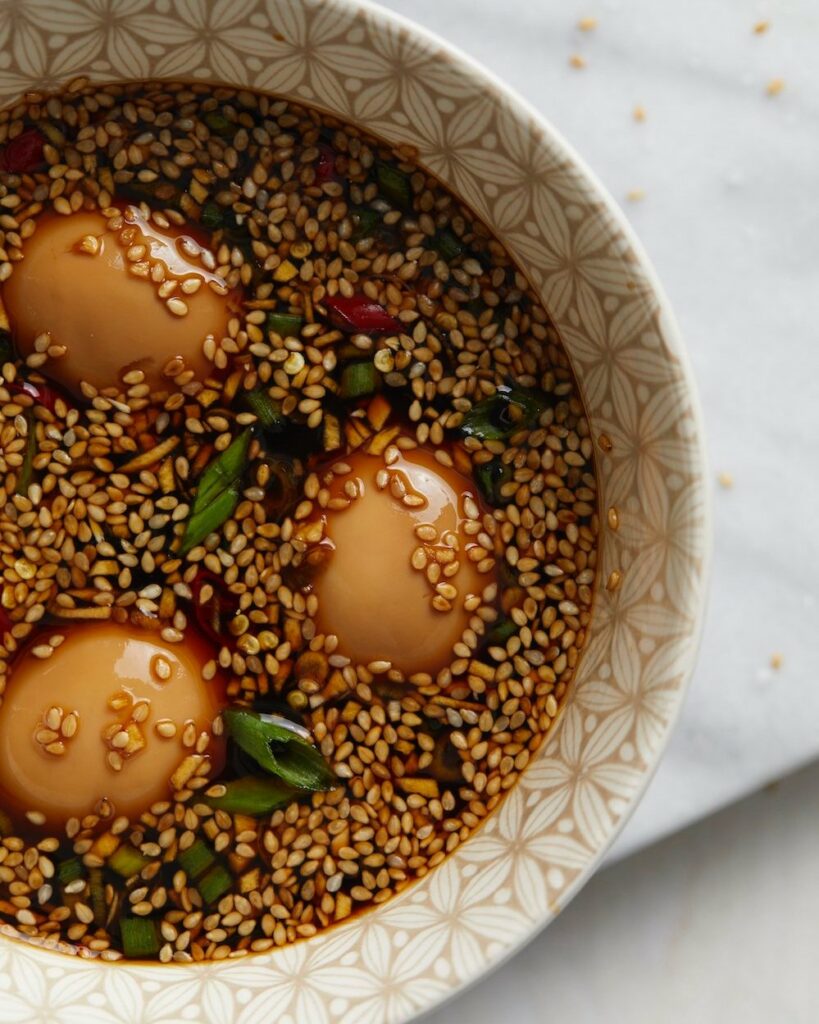 Try an international delicacy for breakfast this year. The full flavors of soy sauce and honey used to soak the yolks make for an addictive egg dish. It's recommended to let the marinade soak overnight so make this recipe the day before for a worry-free start to the holiday.
Story by Kylie Thomas

Subscribe to TABLE Magazine's print edition.