About TABLE — The table, whether it's in the kitchen, set beautifully in the dining room, or in the backyard for a summer soiree, is where we come to share life. TABLE acts as the platform, and the forum for exploring the most progressive, creative, curious, unexpected and culturally rich topics every season.
Whether it be our vibrant food culture, a cutting-edge design scene, a growing neighborhood, or a flourishing educational climate, what we discuss around TABLE will always spark deeper conversation, consideration, and exploration.
Keith Recker  | Editor in Chief
Born and raised in Pittsburgh, Keith Recker boomeranged back to Pittsburgh after 30 years in New York, Rome, San Francisco, and elsewhere.  During that time, he was VP of home furnishings at Gump's San Francisco, Bloomingdale's, and Saks Fifth Avenue; he wrote The Twentieth Century in Color (Chronicle Books, 2012), True Colors: World Masters of Natural Dyes and Pigments (Schiffer Books, revised second edition, September 2020) and Deep Color: The Shades That Shape Our Souls (Schiffer Books, October 2022); provided color intelligence to industry leaders Pantone, WGSN, Stylus, and others; and worked in artisan business development in almost 60 countries. Contact
Justin Matase  | Publisher
Justin has spent his career in news publishing and technology, most recently serving as associate publisher of the Pittsburgh City Paper, where he led the organization into a leading digital-first news organization in the region. He has served on the boards of Big Brothers Big Sisters of Greater Pittsburgh, Association of Alternative Newsmedia, and the University of Pittsburgh, where he is currently the vice chair of the advisory board and oversees the finance committee of The Pitt News, the student newspaper. Contact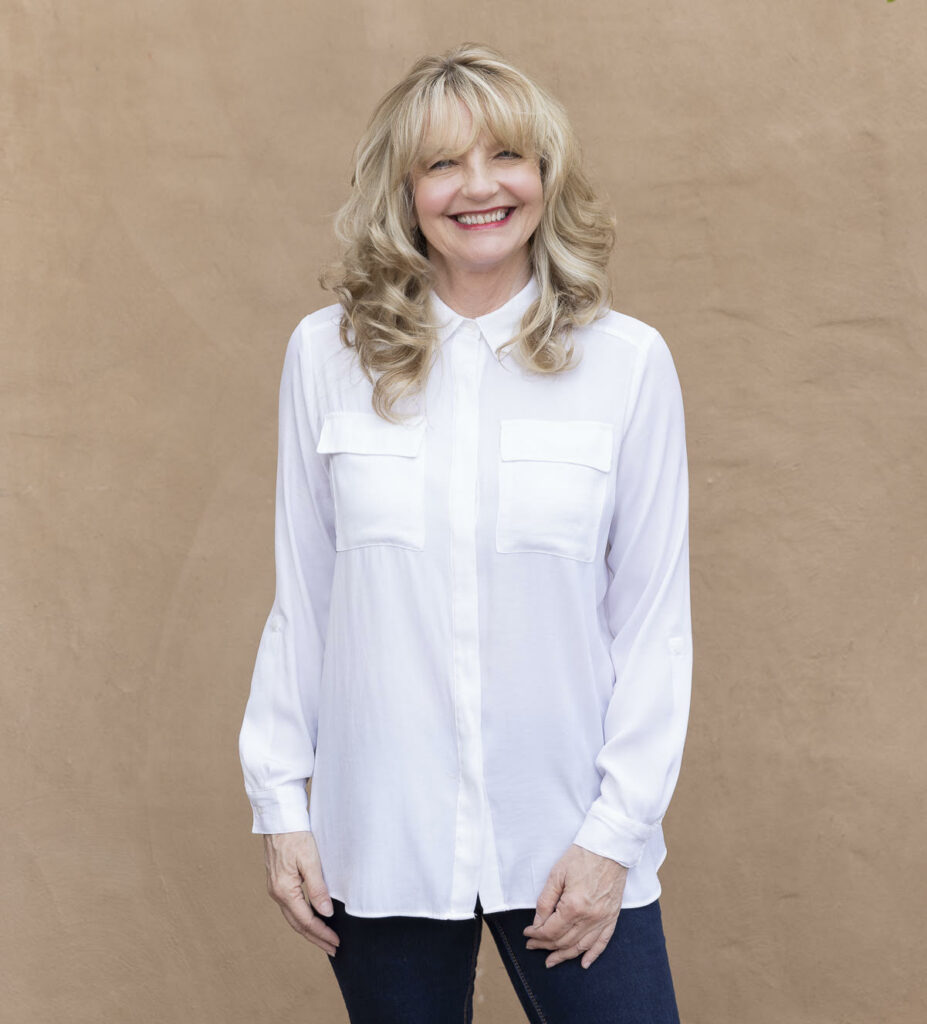 Shauna Mendez | Regional Publisher
Shauna has a background as a marketing, sales, and branding specialist. Always an advocate for volunteering, she has served such organizations as The American Heart Association, The Boys & Girls Club, and The American Cancer Society. Nature is her chapel, and Santa Fe is the finest chapel she's ever had the privilege to live in! On weekends, you will find her out on the trails. Contact
---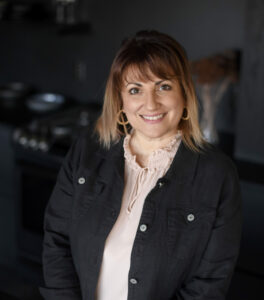 Star Laliberte | Director of Operations
Star Laliberte is a wife and mother of two, born and raised in suburban Pittsburgh.
Growing up in a food-obsessed Italian family with heavy influence in the creative arts helped to shape her areas of interest — food, flowers, and music. Star works full-time with TABLE Magazine as the Social Media Content Coordinator, Events Manager, and Operations Assistant in both the creative and advertising/marketing departments. Contact
---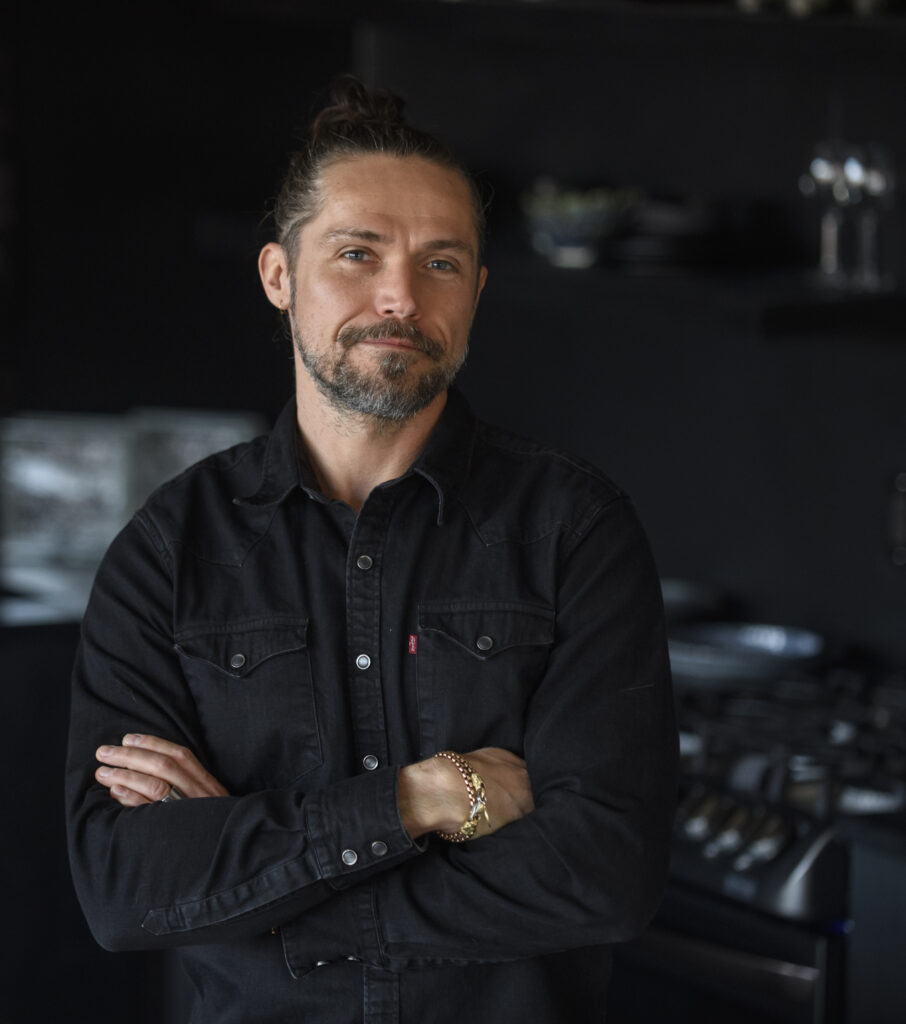 Camden Leeds | Creative Director
Camden Leeds has a passion for all things creative. A Pittsburgher since 1999, he graduated from the Art Institute of Pittsburgh and embarked on a career in visual brand development, print design, interior branding/design, and home renovation. His professional focus is the restaurant and food industry, but his life passions are world travel, fútbal, and his family. Contact
---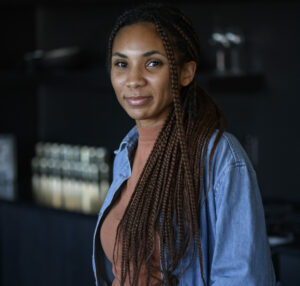 Jordan Snowden | Online Editor
Jordan Snowden is an award-winning Pittsburgh-based writer whose work has been published in The Seattle Times, Apartment Therapy, Pittsburgh City Paper, and elsewhere. She also runs @jord_reads_books, a book-focused Instagram account where she connects with other bookworms. In her free time, Jordan can be found with a book or hula hoop in her hand, baking, or DIYing something with her husband. Contact
---
Lisa Toboz | Assistant Editor
Lisa Toboz earned her MFA in Writing from the University of Pittsburgh. In addition to her love for reading, she is a self-taught photographer, with her Polaroid work published in two photo books, Dwell and The Long Way Home, as well as Lenscratch, Reed Magazine, and Polaroid Now (Chronicle Books, 2021). She is pro-Oxford comma, collects old cookbooks, and relishes eating pickled beets right out of the jar. Contact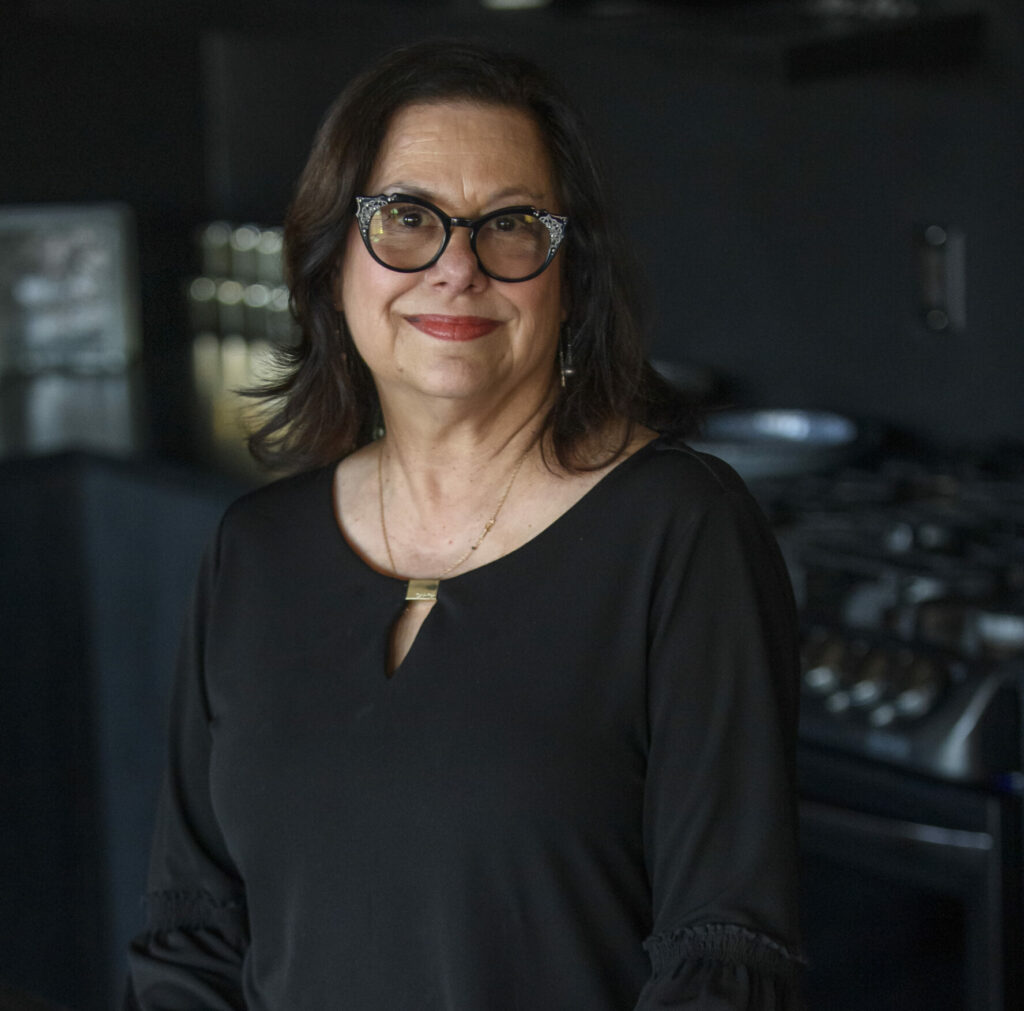 Janet Wizig  | Director of Advertising
Since 2014, Janet has served as the director of advertising for TABLE Magazine. Before joining TABLE, she worked for several local and national publications, as well as for advertising agencies in Houston, Chicago, and Dallas. She was born and raised in Waco, Texas, and graduated from the University of Texas in Austin with a BS in Communications. In her free time, she enjoys spending time with her family and friends and loves taking ballet classes and traveling. She lives with two dogs and a cat… and a human or two as well. Contact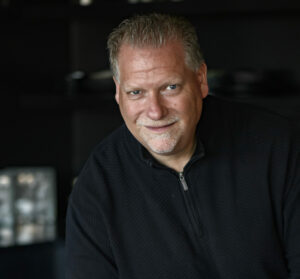 Mark Chutko  | Associate Publisher
Mark has 35 years of advertising sales experience in various media, including newspaper, radio, magazine, television, internet, and event marketing. Mark creates effective cross-channel campaigns for advertisers, while overseeing distribution and circulation at TABLE Magazine. As Associate Publisher at TABLE for the past eight years, Mark has enjoyed seeing the growth of the publication along with the transformation from a food and drink quarterly to an upscale bi-monthly lifestyle magazine. He lives in Ross Township with his wife, Diana Bucco, and has three children. Mark enjoys golf, bowling, biking, and spending quality time with family and friends. Contact
---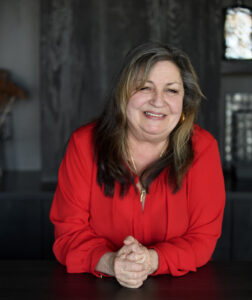 Cat Zaney |Senior Advertising Representative
Cat has been in sales for her entire career, ranging from director of sales of her own first aid and safety company to director of sales for a chemical company, along with various media sales positions. She is always on the hunt for the perfect vintage brooch to work into her meticulously crafted bridal bouquets made from jewelry and found objects. Cat loves spending time with her eight grandchildren who give her joy. She shares her home in Amish country with a veritable menagerie of pets. Contact
---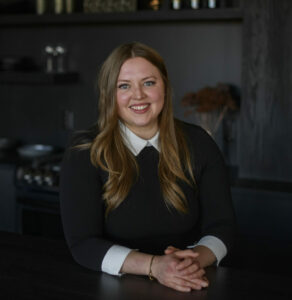 Stephanie Cravotta | Director of Digital Advertising
Stephanie has been in media sales for over a decade, working across print, radio, and digital platforms. Early in her career, she moved to North Texas, where she cut her teeth in sales, climbing the ranks to Advertising Director. Born and raised in Western Pennsylvania, she and her husband were happy to relocate to Pittsburgh in 2016. She joined TABLE in 2021. Contact
---
Anna Calabrese | Contributing Editor
A Pittsburgh native, Anna graduated from the Indiana University of Pennsylvania Academy of Culinary Arts. She spent many years cooking in restaurants around the city before pursuing her passion for food styling. She now applies her learned and innate talents as a food stylist and recipe developer. She and her husband R.J. live in a small cottage in Fox Chapel with their dog, three cats, and seven chickens. Contact
---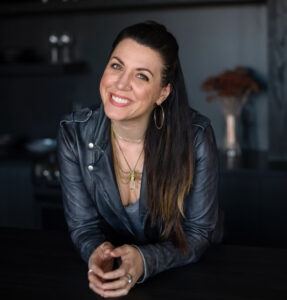 Laura Petrilla | Principal Photographer
Laura Petrilla is a Pittsburgh-based editorial and commercial photographer. Her range of work includes food/tabletop, people, and interiors. The diversity of her work allows her to find a balance while keeping things fresh and inspiring. She collaborates while bringing her photography to life through the use of vivid color and lighting. When not photographing, she enjoys having fun with her daughters. Contact
---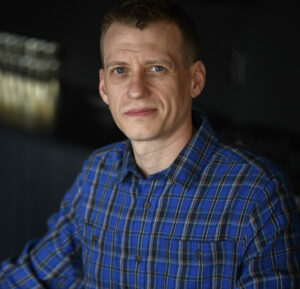 Dave Bryce | Principal Photographer
Photographer Dave Bryce has earned a reputation for capturing the beauty and
essence of a space. His passionate study of space and light is evident in his work, and
fuels the exploration of depth and dimension in his photographs. Dave is also a
commercial and editorial food photographer, where his technical mastery and keen
sense of partnership with chefs and stylists allow him to create visually appealing and
appetizing images for a range of publications and clients. Contact
CONTRIBUTORS
Nicole Barley | Writer
Nicole is a freelance writer and full-time content creator who loves nothing more than spending an entire day in the kitchen, cooking, baking, and snapping photos of her creations — with a soundtrack of Prince and Bruce Springsteen keeping her company. Follow Nicole's food musings on Instagram @charmshoppe.
Natalie Bencivenga | Writer
Natalie is a journalist and licensed therapist with a syndicated advice column, Ask Natalie. Her passions include working towards systemic equity, practicing veganism, and trying to stand on her head during yoga class.
Kate Benz | Writer
Kate has been a professional writer for 15 years, with bylines appearing in the Pittsburgh Tribune-Review, TABLE Magazine, Pittsburgh Magazine, and LOCAL. When she isn't flexing her pen, you can find her spending quality time with her dog or taking long, romantic walks down the make up aisle.
Sara Ghedina | Contributing Editor
Born in Italy, Sara came to San Francisco 20 years ago. In her spare time, she started taking pictures of food for her blog and documenting her experiments with cooking, and now she works full-time as a food, still life, and portrait photographer.
Dan Gigler | Writer
A proud Pittsburgher, Dan was a staff writer for the Pittsburgh Post-Gazette and member and board officer of the Newspaper Guild of Pittsburgh for 22 years before joining Kingly Spirits in April 2022. A board member of Big Brothers Big Sisters of Greater Pittsburgh, Dan lives on the South Side with his wife RaeLynn and their rescued beagle mutts, Bodie and Betty.
Scott Goldsmith | Photographer
Scott has photographed feature stories for National Geographic, Life, Time, Fortune, People, Politico, Sports Illustrated, Rolling Stone, and US News & World Report. His award-winning work has taken him to the jungles of Costa Rica, the swamps of Jamaica, the slums of Haiti, caves, deserts, several rides on Air Force One with the president, and many kitchens.
Gabe Gomez | Online Editor
Gabe Gomez is an Online and Social Media Editor at TABLE Magazine. He is the author of two poetry collections and a marketing executive at the University of New Mexico Foundation. He lives in Albuquerque.
Lindel Hart | Writer
A former Pittsburgh resident and still a fan, Lindel Hart is a writer, performer, and yoga teacher based in Western Massachusetts. He's been known to enjoy a cocktail.
Erin Kelly| Photographer
Erin is an interior, architectural, and lifestyle photographer. She has been capturing beautiful spaces and vignettes for international and national publications, interior designers, and architects for over a decade. She resides in Pittsburgh with her two daughters and crazy-talented illustrator husband.
Adam Knoerzer | Sommelier
Adam is the founder of Burghundy LLC, a Pittsburgh-based wine education and consulting business. He is a Certified Sommelier and WSET Diploma candidate, as well as the reigning champion in the triennial Wines of South Africa Sommelier Cup.
Kristin Kovacic | Writer
Kristin is a writer and teacher who lives in South Oakland and the south of France. Recipient of the Pushcart Prize and other awards, her collection of essays, History of My Breath, was recently published by Red Mountain Press.
Susan Fleming Morgans | Writer
Susan is a lifelong Pittsburgh writer, editor, and teacher with a passion for pets, collectibles she doesn't need, and skiing in between knee replacements. Her perpetual goal is to complete her to-do list so she can do nothing but read.
Jackie Page | Chef
Jackie Page is the chef and owner of Jackie Kennedy Catering. Jackie is also the Culinary Director of Buy Fresh, Buy Local of SWPA (FarmtoTablePA.com). At the height of the COVID-19 pandemic, Jackie cooked over 35,000 meals for seniors, kids, and families through funding from The United Way SWPA, Heinz Endowments, Sustainable Pittsburgh, and others.
Shane Powers | Astrologer
Shane Powers is a consulting astrologer exploring multifaceted approaches to human experience. His passion for astrology parallels his love for nature and honoring the beauty in mundane experiences.
Selina Progar | Chef
Selin Progar's delicious resume includes stints as executive pastry chef at Altius, as head pastry chef at La Gourmandine, and leader of Gluten Free Goat Bakery, and several years in Four-Diamond restaurants in Utah and Massachusetts. Now pastry chef at Eleven, Progar, a graduate of The Culinary Institute of America in Hyde Park, also contributes sweet genius to TABLE Magazine.
Veda Sankaran | Stylist
Recipe developer, food stylist, and self-proclaimed spice maven, Veda is the owner of Pittsburgh-based Jalsa by Veda. She was the Spring 2020 Maker in Residence for Chatham University CRAFT, conducted cooking demonstrations for Highmark and CMU's Tepper School of Business, and developed recipes for companies like Diaspora Co., ABC Sauces, and Spicewalla.
Jeff Swensen | Photographer
Jeff Swensen is a Pittsburgh native and freelance photographer sought after globally by news and other media outlets. He and his wife, Beth, live in an old house in Oakmont, and have three children, four chickens, and two dogs.
Steven Treffinger | Contributing Editor
Stephen Treffinger covers interiors, design, travel, and technology for New York Times, the Wall Street Journal, Financial Times, Domino, Architectural Digest, House Beautiful, Interior Design, Elle Decor, Travel + Leisure, Vogue Living (Australia), Departures, and many others.
Rafe Vencio | Writer
A native of the Philippines, Rafael calls Pittsburgh home. He built a career in professional cooking at fine restaurants until he branched out into commercial and editorial food styling. His new project focuses on urban agriculture with the goal of starting a small farm-to-table restaurant to introduce Filipino cuisine to the city.
Corinne Whiting | Writer
A curious traveler from the get-go, Corinne has been a full-time freelance writer for well over a decade, mostly in the exquisite Pacific Northwest. She's excited to be back East, connecting, exploring, and interviewing passionate people doing fascinating things.