KHAKI AND ITS UNPRETENTIOUS, BREEZY MESSAGE OF SPORTY COMFORT IS MAKING A COMEBACK. SISTER TONES IN THE TAN AND OLIVE CATEGORIES ARE SHOWING UP TO PLAY, TOO.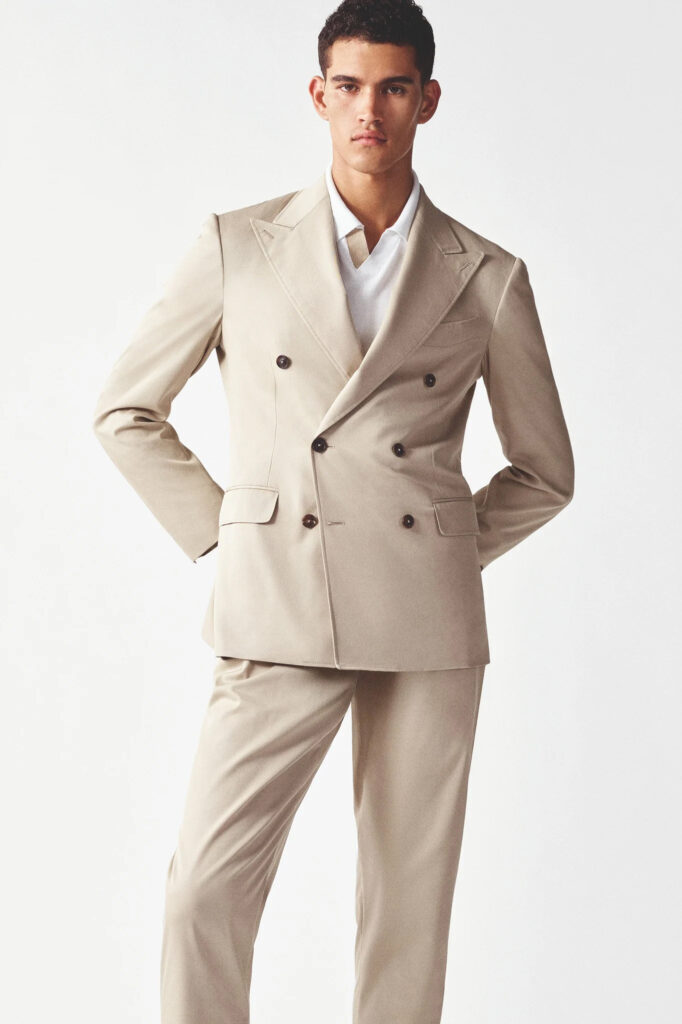 Impeccable Vision
A Canali double-breasted suit in tan will bring your warm-weather wardrobe up-to-date for everything from meetings to evenings out. Skip the necktie and this look goes beautifully casual, too. Available at Larrimor's.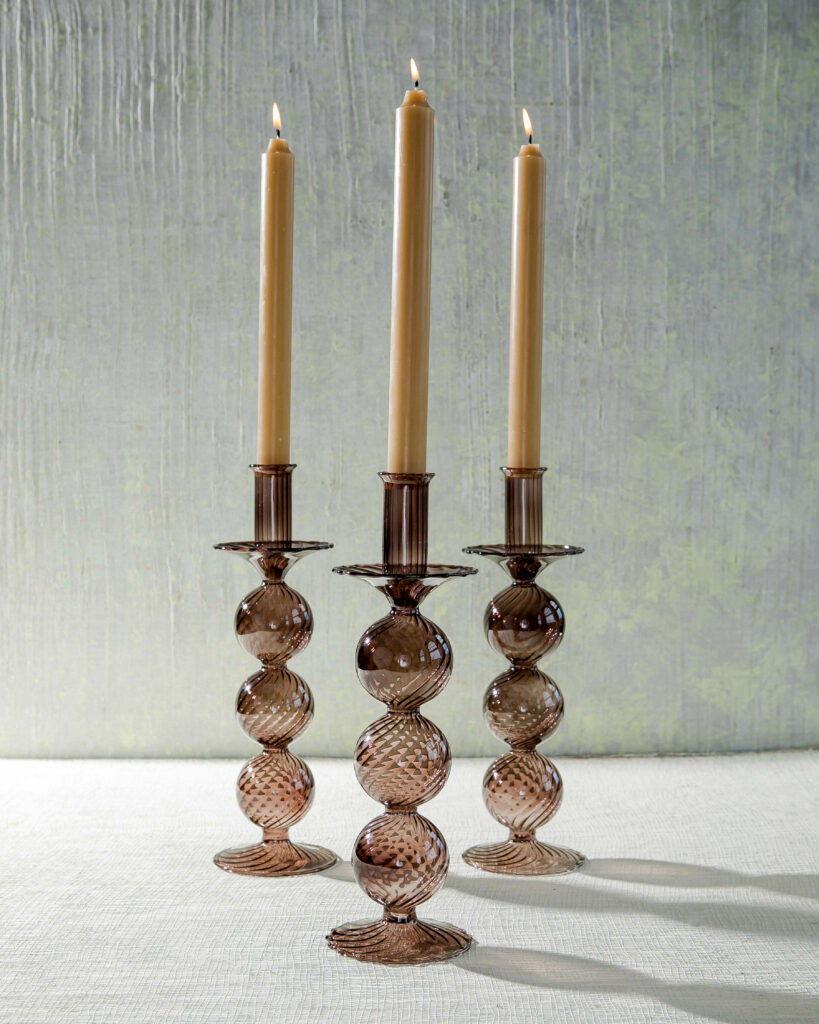 Smoke & Flame artisan-made glass in a smoky tan. The glow of tall tapers. Your evening will be elevated and gorgeous. Available at Carte Blanche.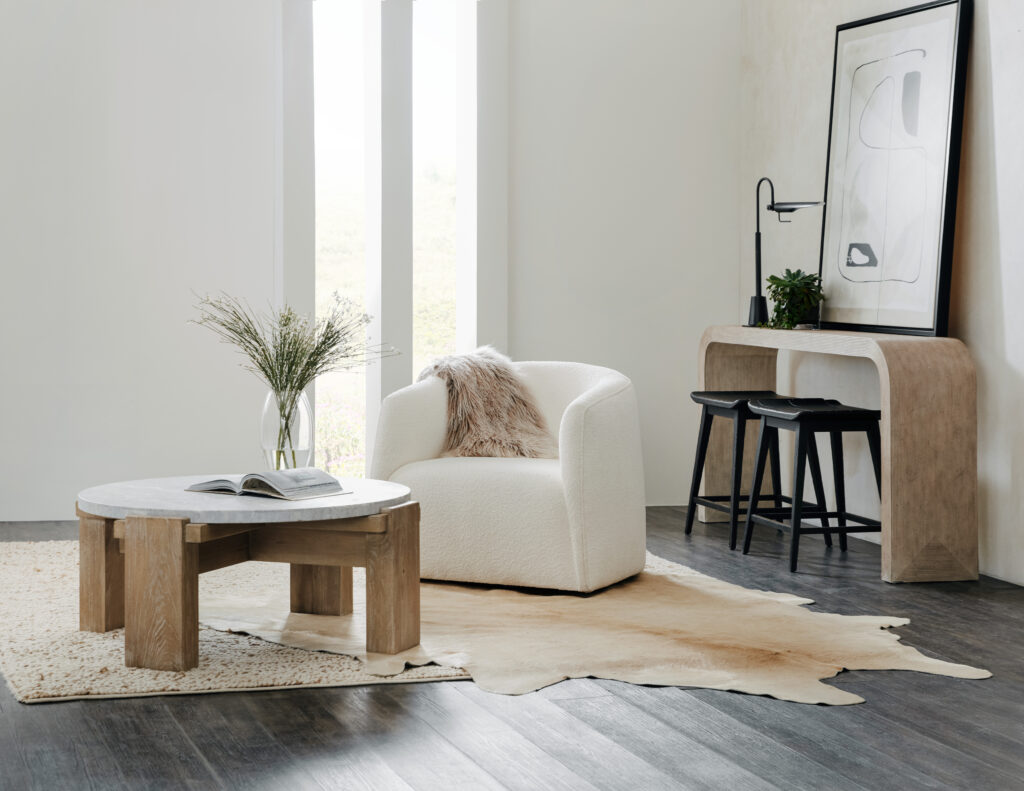 Natural Spin
The Nova Swivel chair from Sam Moore is multifunctional to the core and beautiful from every angle. This fresh, bouclé-clad look freshens up any room. Available at Today's Home.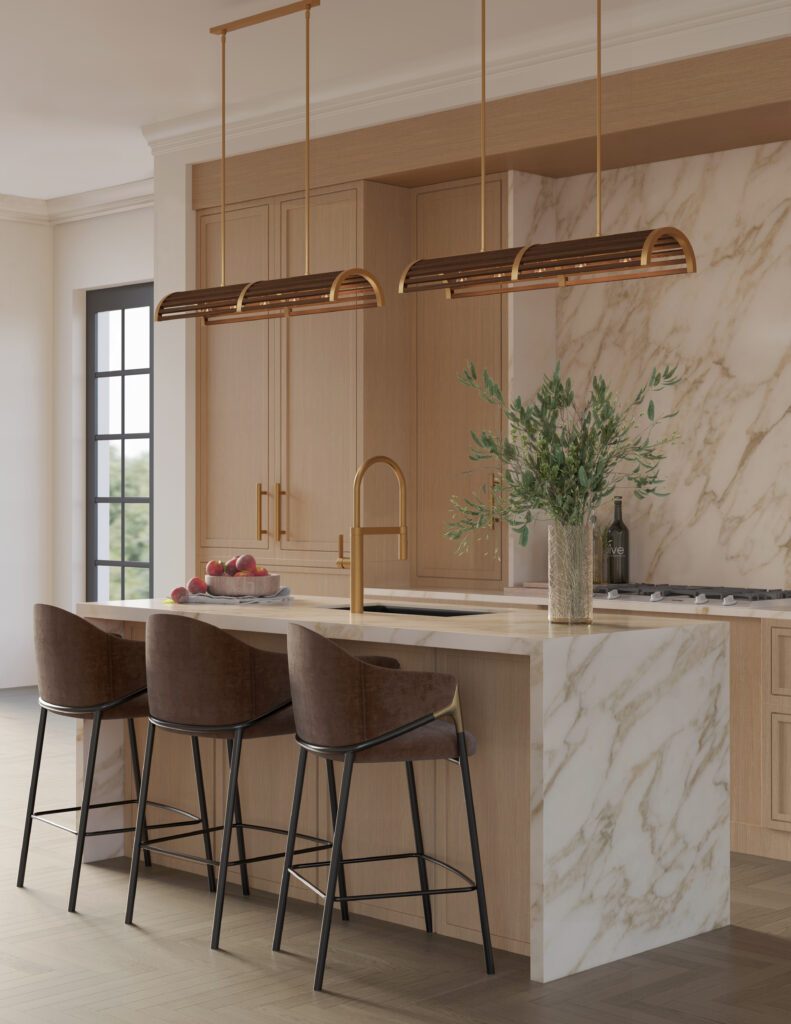 Natural Light
Designer Tom Caldwell combines natural materials and modern sensibilities in his Woodbine rectangular chandelier. At home in farmhouses, loft apartments, and earthy, transitional spaces, it's available from Currey & Company.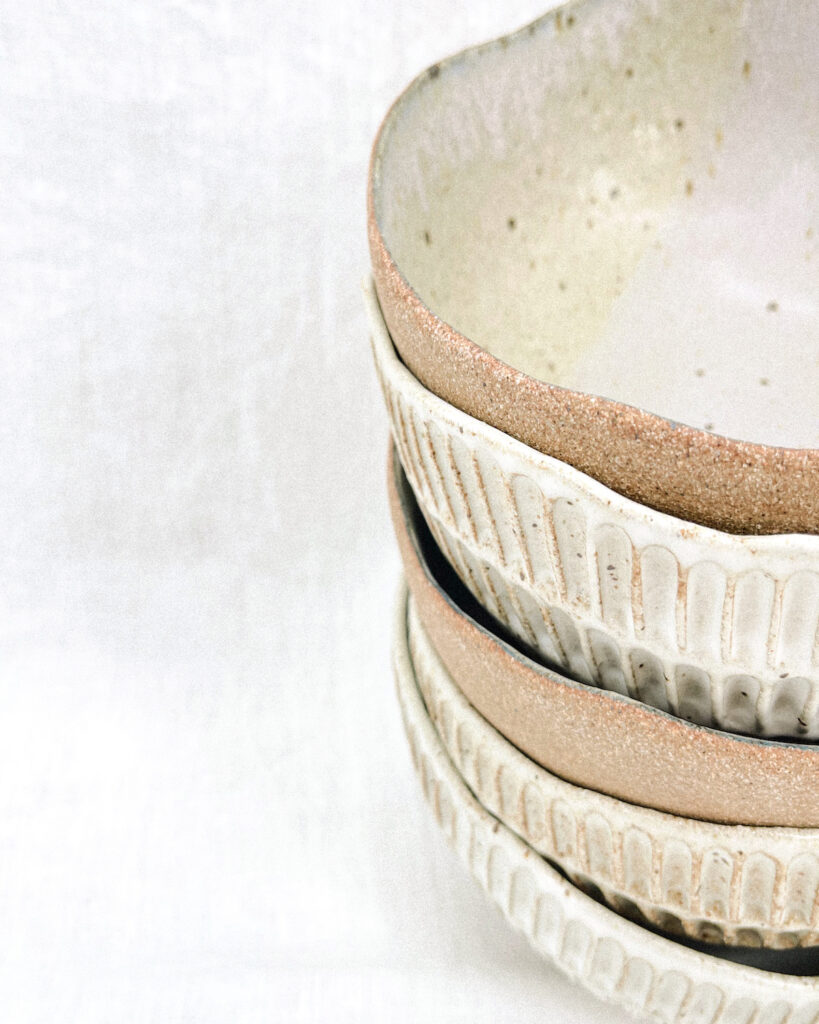 Bountiful Bowls
Locally made. Rich with texture. Subtle in color. Perfect as gifts, and even better as a treat for your own table. Available at Alma Mercantile.
Artful Table
Drawn and tinted by hand in Portugal, this limited-edition serving bowl's shallow profile beautifully cradles a wide range of foods. Available at Carte Blanche.
Smart and Subtle
This Seville woven stripe is enhanced by highlights of patterned detail and softened with a subtle ombré. To the trade at Cowtan & Tout.
Crafted to Carry
Designer Sarah Stewart draws upon the ancestral handicrafts of artisan collaborators to create intriguing handbags. Available at Kristi Boutique.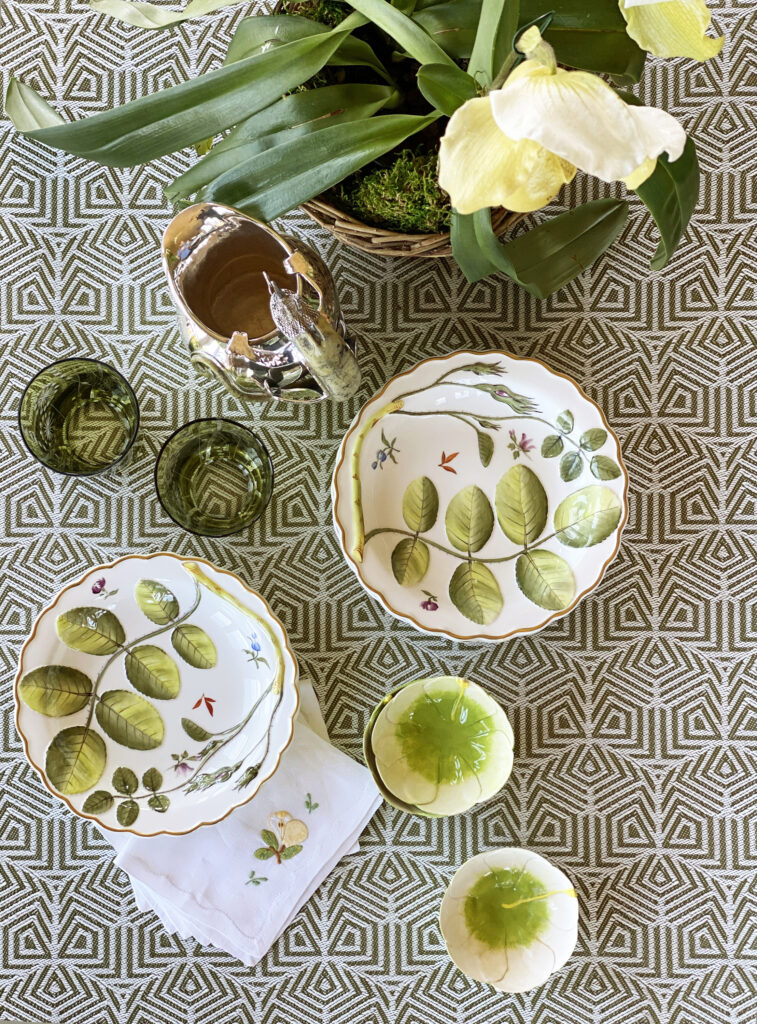 Natural Phenomena
The fabric is Kaleidoscope from Suzanne Tucker Home. As mesmerizing as its namesake, this go-anywhere textile is woven with 100% solution-dyed, colorfast polypropylene: perfect for high-traffic, pet-friendly, and outdoor usage. Shown with vintage Royal Worcester Blind Earl china, which is a story in and of itself. Available to trade at Suzanne Tucker Home.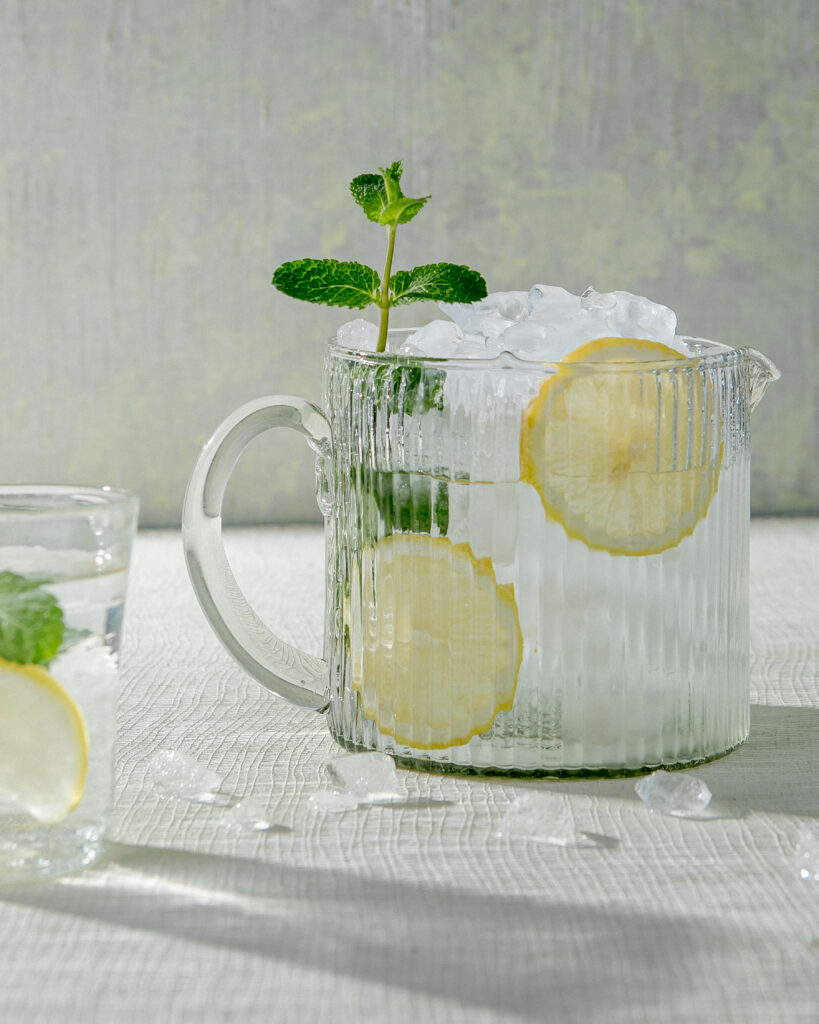 Clearly Appealing
Keep a recycled glass pitcher of your favorite beverage in the fridge all summer long. This one is available at Zelienople's The Nue Look.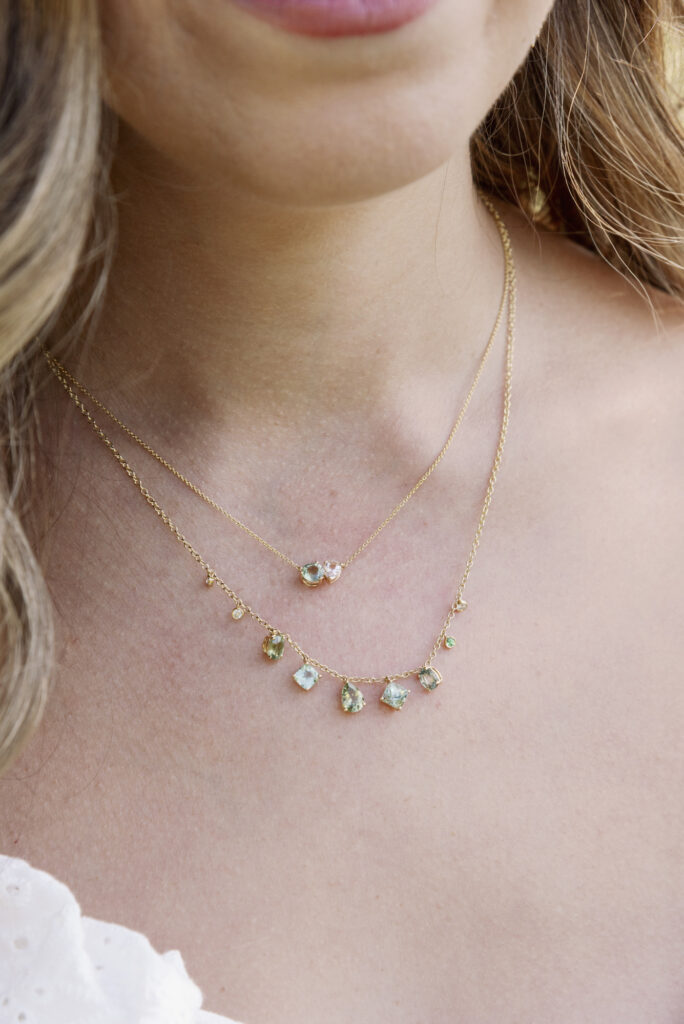 Wearing of the Green
The most precious greens (morganite, green sapphire, green tourmaline, and green garnets) sparkle together in two necklaces from Henne Jewelers.
Modern Sensibilities
Projekt Produkt sunglasses from Korea blend minimalism and sensualism in every design. Here, SC2 sunglasses available at TONS Pittsburgh.
Light Touch
Slender and elegantly elfish, these leafy gold-tone metal forks are lovely for salads or desserts. Available at Splurge.
Story by Keith Recker and Stephen Treffinger / Photography by Laura Petrilla and Dave Bryce