Sure, you could celebrate Mexico's victory against the French at a restaurant or bar, but personally, there's nothing more alluring than festivities held in the comfort of my home (especially if there's drinking involved). So, if you're like me, the following eight recipes will allow you to bring the Cinco De Mayo fun wherever your heart desires, whether that be at your house (yes, please!), a friend's, or a family member's.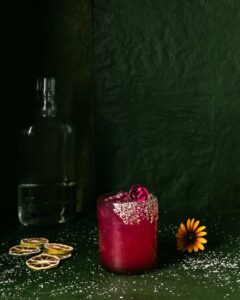 For their clear and crisp finish, unaged agave or Blanco tequilas are ideal for margaritas, which present strong and citrusy flavor profiles. This classic prickly pear margarita recipe offers a refreshing cocktail with a touch of acidic sweetness.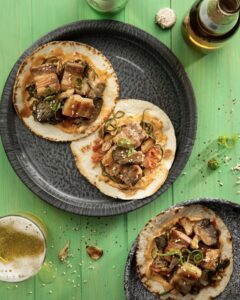 We challenge you to come up with a better way to celebrate Cinco de Mayo, or any day of the year, than with this Pork Belly Taco recipe featuring Oyster Mushrooms and Pajeori.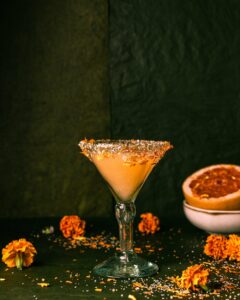 A reposado cocktail that pleases the palate and the eye. You won't regret crafting this marigold margarita recipe.
Meatless tacos for when you're taking a break from your carnivorous habits.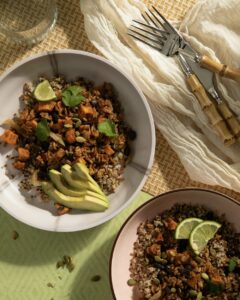 A healthy and delicious burrito bowl full of the flavors you love.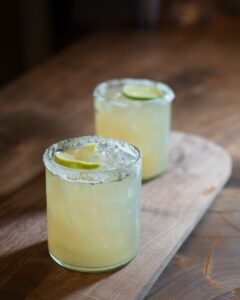 Nothing is quite as relaxing as this campo lavender margarita. Combine the cocktail with a bath for an elevated experience.
Skip the tacos and opt for this delicious chicken enfrijolada recipe.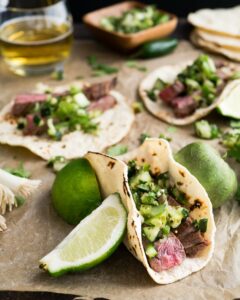 Delicious steak tacos for the win! Pair flank steak with a fresh salsa verde and your choice of corn or flour tortilla.