The 2023 autumn equinox is all about balance, responsibility, and engagement while nourishing your mind, body, and soul. As astrologer Shane Powers states in his fall 2023 horoscopes for TABLE readers, "It encourages us to deeply ground ourselves while paying close attention to our thoughts and articulating them wisely."
One way to ground and nourish oneself is through nutritious and delicious meals. Can we enhance our focus by listening to good music while we cook, and to conversation around the table as we eat? Absolutely. Especially when we make something as delicious as the following recipes. They feature in-season fall ingredients — a perfect way to celebrate and honor both your body and the autumn equinox. The conversation is sure to hum, and your pulse will ease and relax.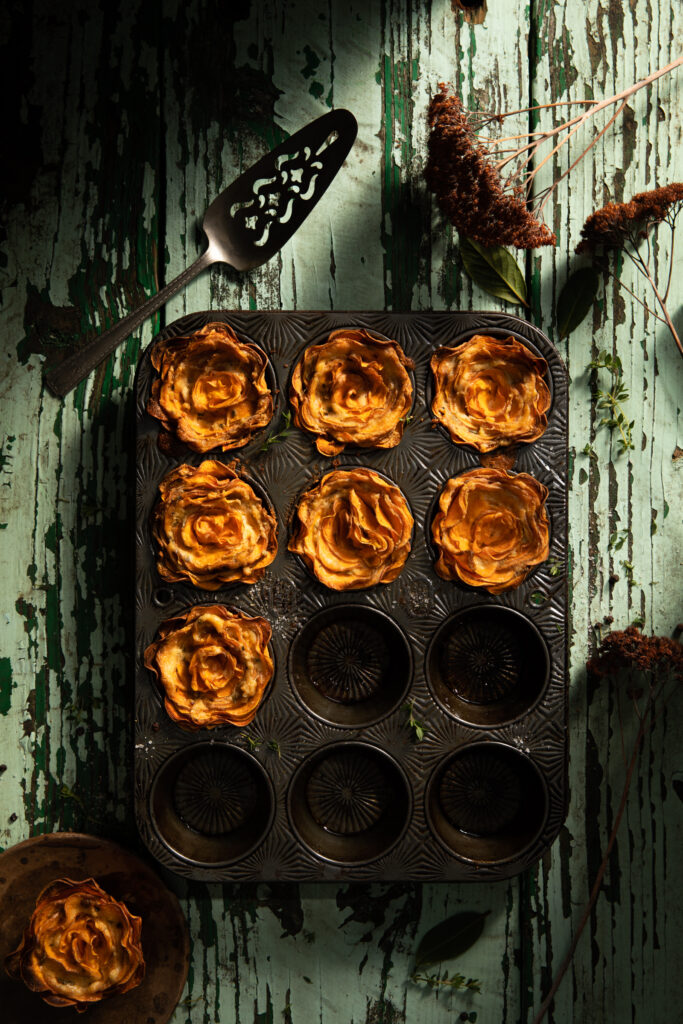 Because we eat with our eyes and noses before our tongues, sometimes taking a bit of extra care to make something beautiful improves everything on the table. The rich smell of baking sweet potatoes begins to taunt the senses into hunger… and once these beauties appear, all the senses come alive.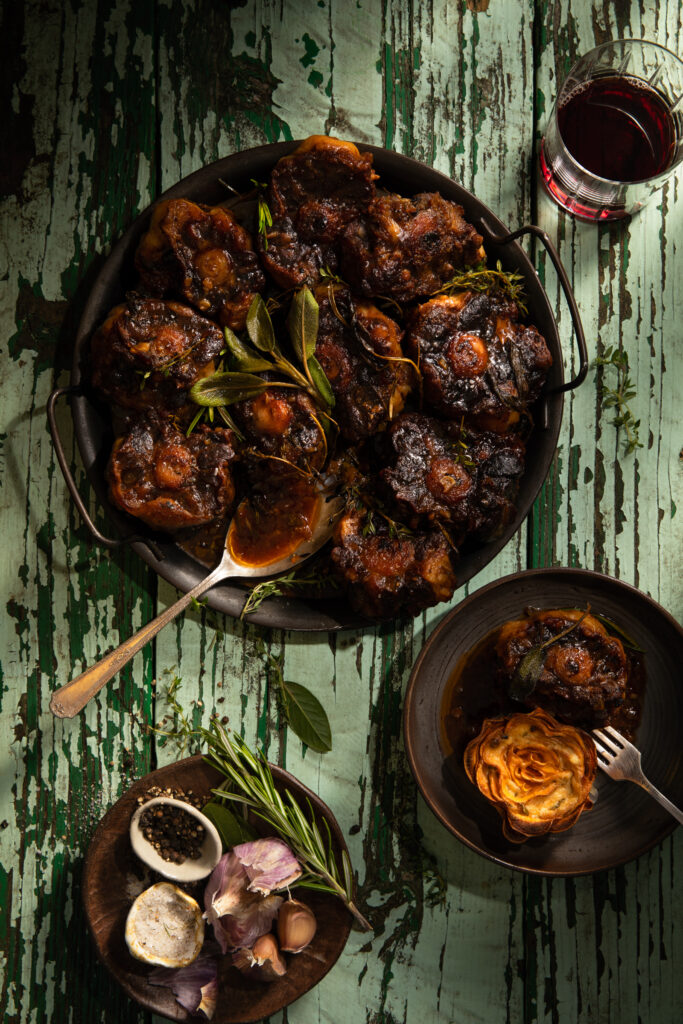 The rich, meaty deliciousness of oxtail is hard to describe. Once you've tried this recipe, however, you'll want it again and again. Please remember to have a crusty baguette on hand to mop up every drop.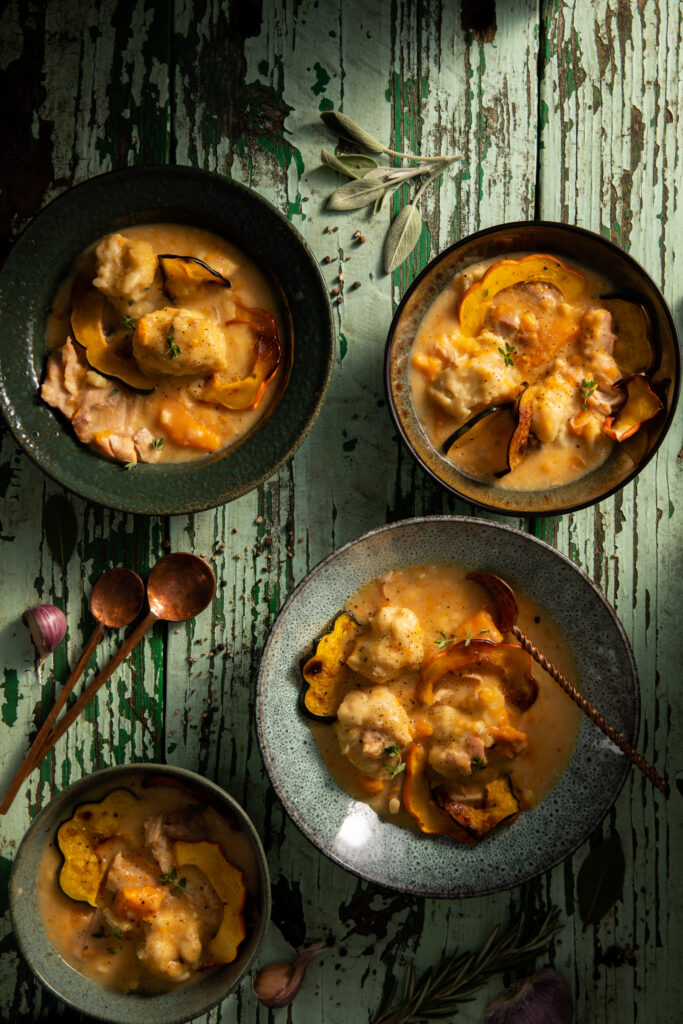 The stick-to-your-ribs appeal of chicken and dumplings deepens as the evenings cool down. This version adds the vegetal sweetness of acorn and butternut squash, coaxed into full flavor with farm-sourced carrots, celery, thyme, garlic, and onion.
This unique appetizer combines the richness of cream cheese, the umami of blue cheese, the crispy crunch of phyllo, and the wonderful flavor of roasted grapes. The dish makes an excellent starter or a Meatless Monday entrée served alongside a simply dressed green salad.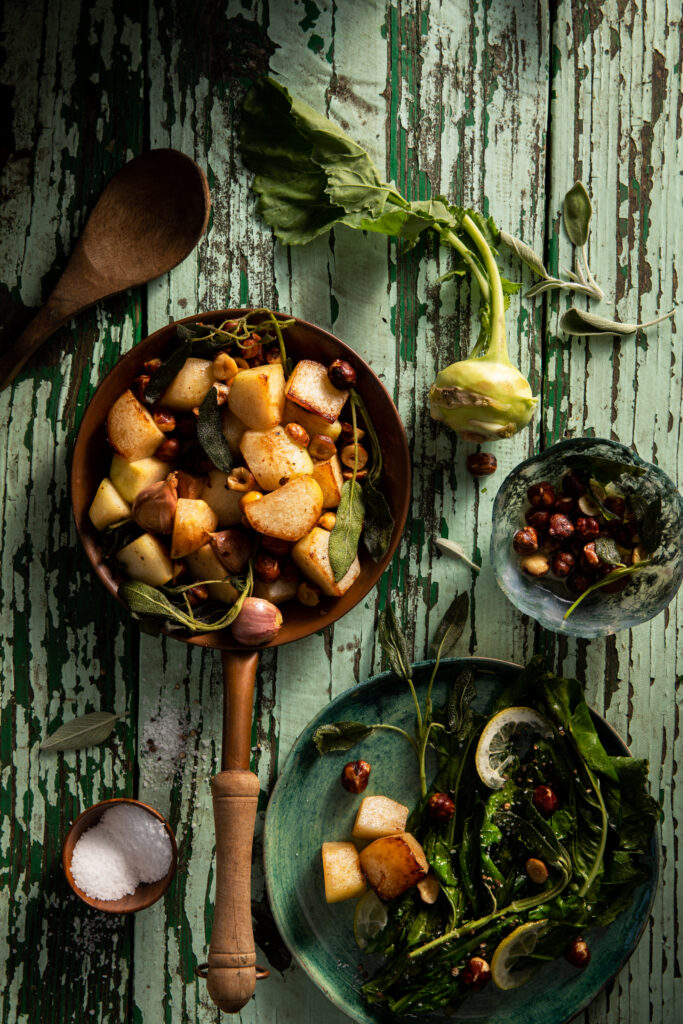 Are you unsure what to do with kohlrabi? Mellow its radishy zing with a brown butter sauté and a little sage… then kick the flavor to the next level with hazelnuts and hot honey.
Is there a fire in the fireplace? Did someone offer a tiny nightcap of brandy? Did the chef of the house mention dessert? If the answer to at least two of these questions is yes, consider this delicious hybrid of baked apple, caramel, and rice pudding. Perfect for fall, the rice pudding pays off big time in this mouthwatering finale to a grand autumn meal.
Recipes and Styling by Anna Calabrese / Photography by Dave Bryce / With Support from Buy Fresh Buy Local Western PA

Subscribe to TABLE Magazine's print edition.