The most thoughtful stocking stuffers and hostess gifts come right from your own kitchen. Because you create them with your own hands, perhaps customizing them for the taste buds of the recipients, they mean something very special to the folks on your list. Because they're simple and quick to make, they free you up to enjoy the holidays. No Black Friday rush. No stress. Just an afternoon in the kitchen followed by the glow of family and friends and good times. Try making these four edible gift ideas this holiday season.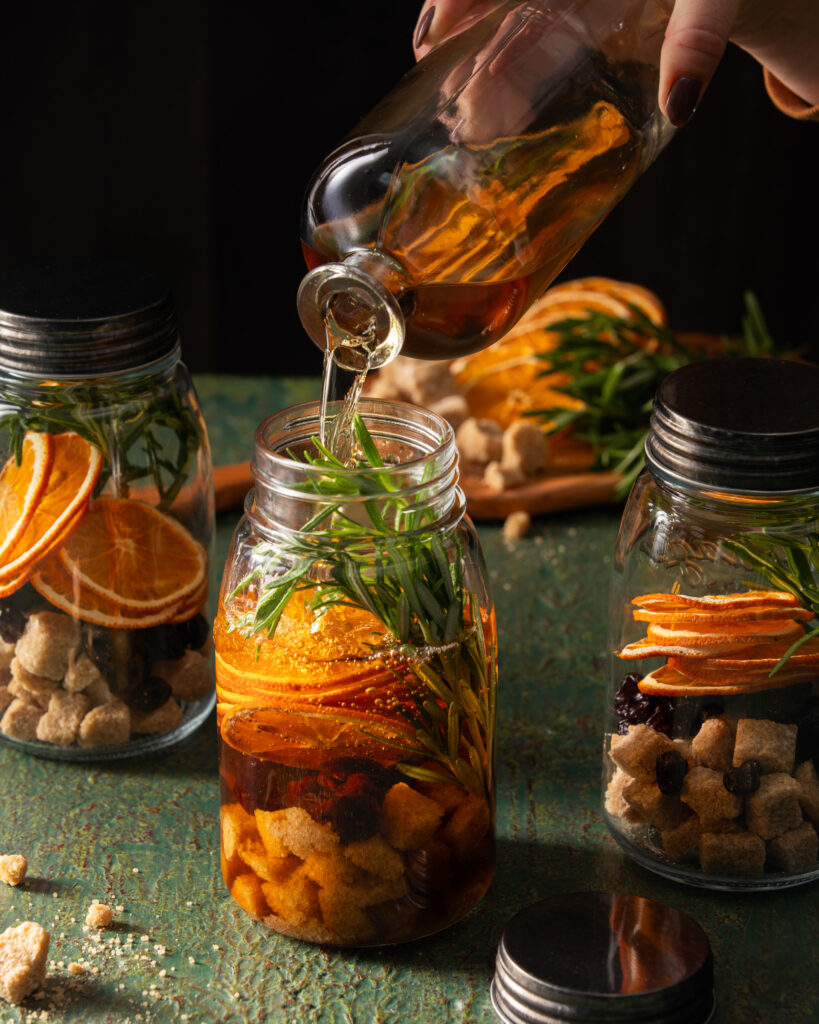 Start with a locally distilled whiskey. Place dried cherries, orange slices, thyme, and sugar in a Mason jar. Does your someone special like baking spices? Add some fresh ginger. Do they love cherries? Add extra. Just three days later: a scrumptious, personalized Cocktail Kit gift is ready for giving.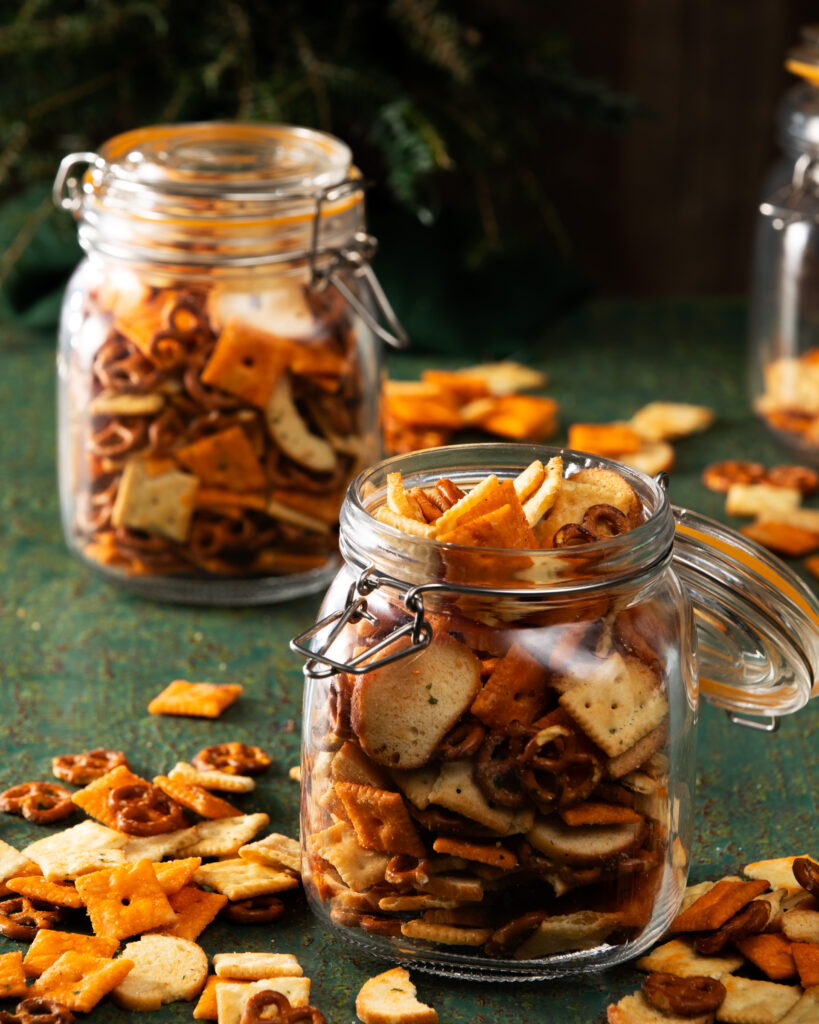 This Salty Snack Mix treat for officemates, neighbors, Game Day guests, and crunchaholics of all stripes is addictive. Spicy, savory, crisp and delicious, it will not last long. It's so delicious that we recommend making a double batch so that you can keep some in your pantry for the midnight munchies. A little tip: when we make this ourselves at home, we are apt to add candied peanuts and salted cashews to the mix.
If you don't yet have a favorite local vodka, this is the perfect chance to find the one you love as much as your loved ones. Once you've chosen your vodka, proceed directly to our easy recipe for Sugar Plum Syrup and enjoy the lovely aroma of simmering ginger, cinnamon, anise, and sage. If you're looking for a non-alcoholic edible gift, skip the vodka and deliver a bottle of Sugar Plum Syrup with a six pack of sparkling ginger water from the supermarket.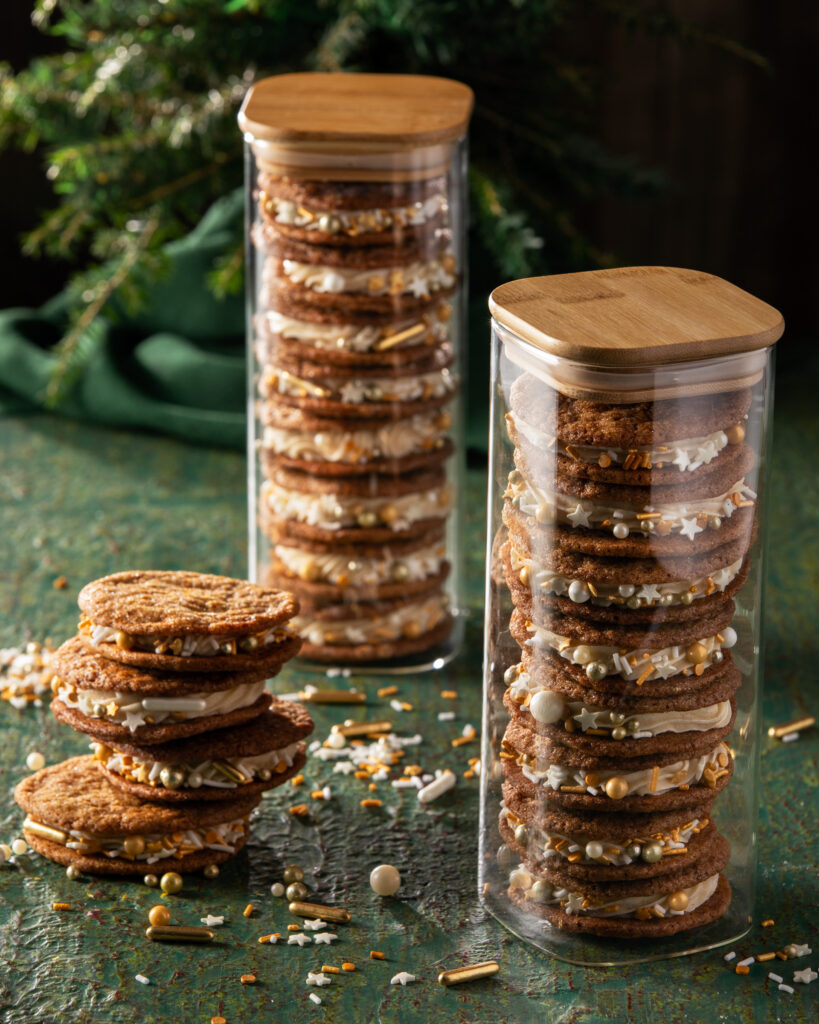 Who wouldn't be thrilled to get their own private stash of homemade sandwich cookies? It would be very difficult to share the subtle creaminess of cinnamon buttercream paired with tender, buttery gingerbread… so we recommend that they be quickly hidden away. The cookies without the buttercream are also a tempting accompaniment to a mug of café au lait sipped slowly on a winter Saturday. By a roaring fire. With someone nice.
When the temperatures drop and the snow starts to fall, Homemade Hot Cocoa Mix Ornaments warm the soul in a way that a space heater cannot. Help heat up those you love with an edible gift of decadent cocoa and marshmallows. Plus, the look of these treats is so festive you'll want one (or a whole bundle) for your own tree.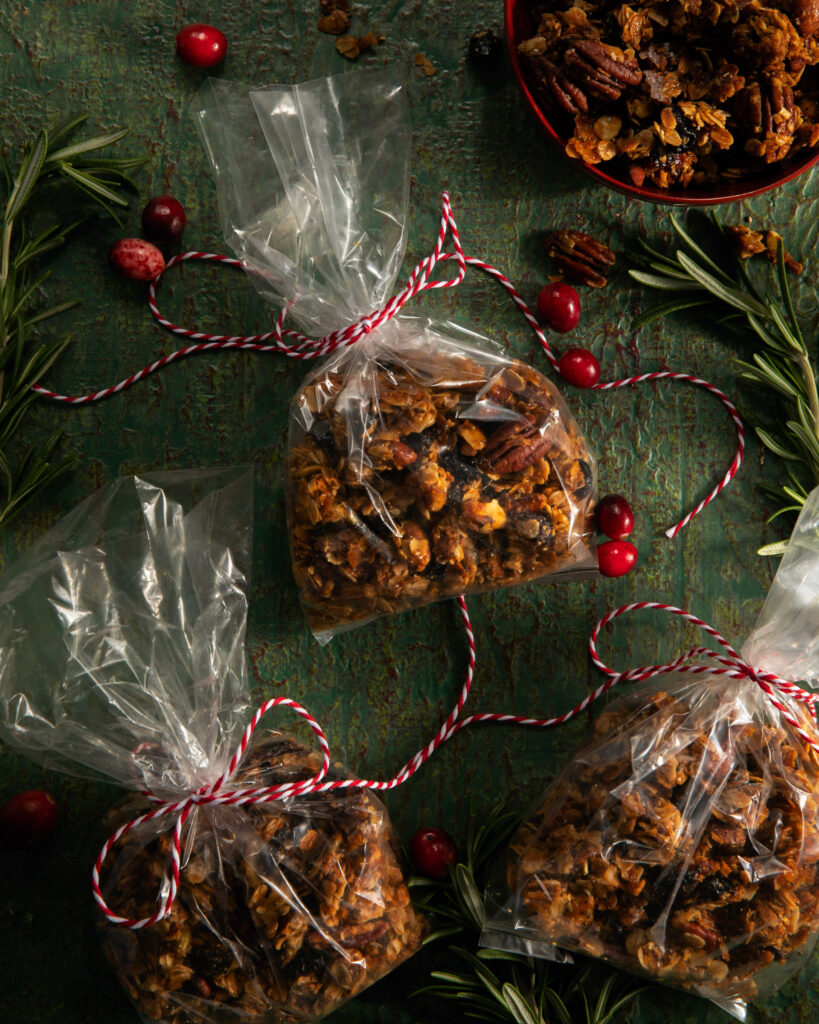 Add some glee to your holiday celebration with our Holiday Granola Recipe. It's sure to keep Aunt Edna from getting hangry at family get-togethers, and it may encourage little save Cousin Timmy to eat something besides candy for breakfast! Clear sacks tied with red and white twine elevate these homemade edible treats into treasured (and snackable) gifts. All ages will enjoy this straight-from-your-kitchen gesture of love.
Add exquisite flavor to your dishes with this herb-infused olive oil. Prepare a bottle for yourself and several extras for gifting. Your food-loving friends and family will be thrilled to receive a beautiful homemade gift straight from your kitchen to theirs.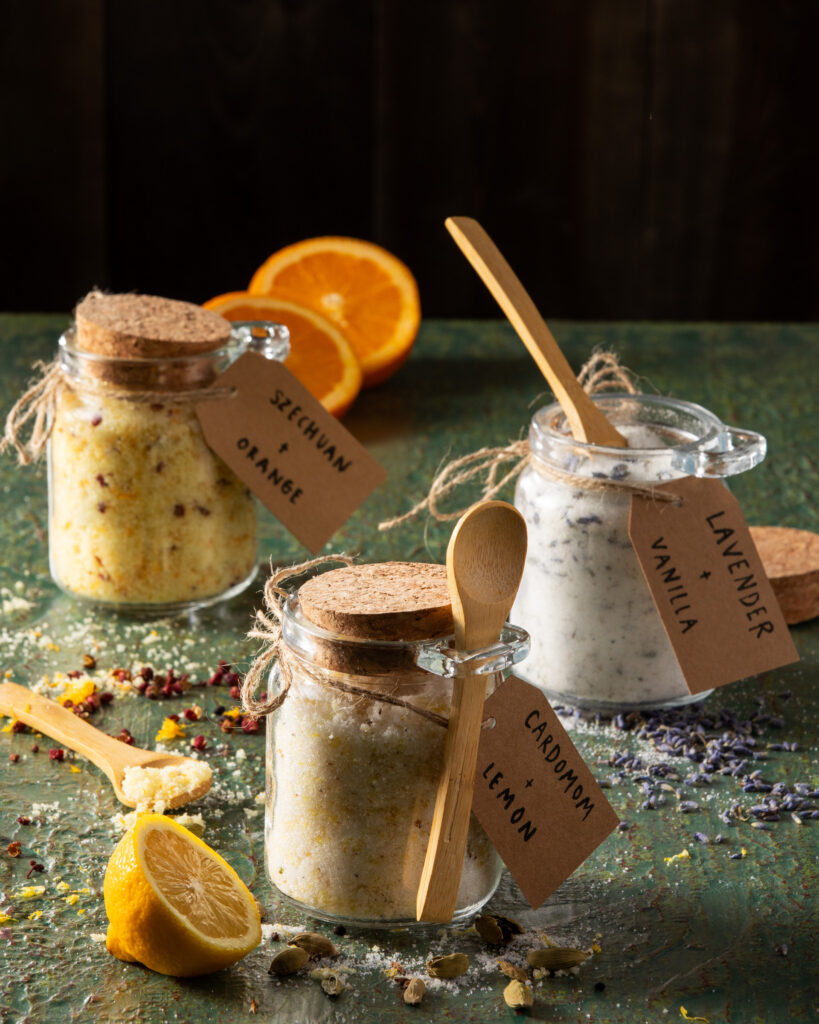 Homemade (and all-natural) flavored sugars are a fun way to elevate your apple pies, sugar cookies, and other culinary creations. They're a cleaver idea for stocking stuffers, and perfect for hostess gifts. We suggest you make all three of these unique and delightful flavors and hand them out to everyone who has sweetened your year. They'll love the thoughtfulness of a treat that comes straight from your kitchen.
Recipes and Styling by Anna Franklin / Photography by Dave Bryce


Subscribe to TABLE Magazine's print edition.