A sign of romance, opulence and eccentricity, purple is a wonderful post-pandemic color. Every shade seems to encourage us to fall in love, enjoy life, and just be yourself.
A Room Blossoms
Interior designer Susan Muschweck gathered purple-inflected pops of color, pattern, and texture around Benjamin Moore's classic Caviar black paint. The fuchsia-patterned fabric adds a shot of brightness and whimsy, while the woven wallpaper adds another layer of texture. The purple plate is from local ceramist Frank DeFabo. It all comes together like an evening affair organized by experienced hosts in a location where you want to linger.
Luscious Linens Pure linen. Curated color. Perfect hemstitch details. Sferra makes them in many colors, but we chose to mingle a quintet of purples. Available at Glassworks.
Poetically Purple Ikat is the ancient art of tie-dyeing patterns into warp and weft threads before weaving. In Central Asia, cut-velvet techniques add tactility. This plummy work of art is available at Carte Blanche.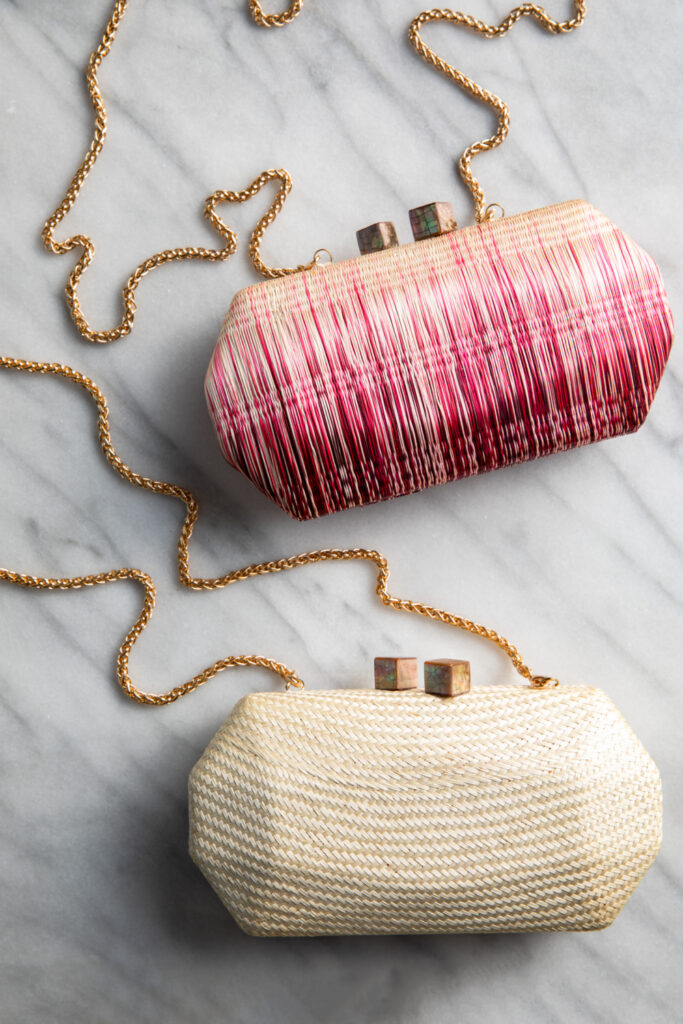 Natural Elegance Handwoven natural fiber hugs the beveled contours of these stylish handbags made by artisans in the Philippines. Available at Kristi Boutique.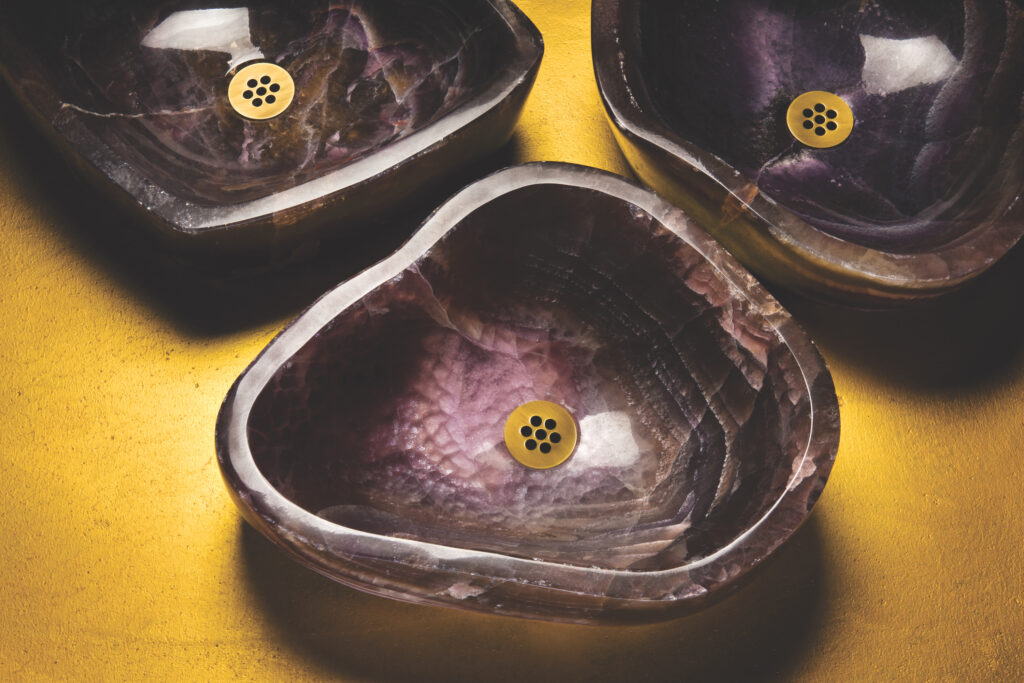 Purple Onyx Wabi Sink Made by Stone Forest: these one-of-a-kind sinks are hand-carved from small boulders of purple onyx. As the artisan shapes the stone, each vessel develops its own unique character. Available at Splash.
Story and Curation by Keith Recker and Stephen Treffinger / Principal Photography by Laura Petrilla and Dave Bryce