Where are the best donuts in Pittsburgh?
I can't count the number of times I've heard this question. And here's the problem with it: donuts are divisive. On one side, you have donut eaters who live-and-die-by cake donuts and won't touch the classic, yeast-raised treat. On the other side, some only eat the lighter, less-dense yeast version. Toppings and fillings raise a whole different debate: some swear by the classic glaze, others like chocolate-icing and sprinkles, and still others look for over-the-top donuts piled high with everything from Oreos to cereal to liquor. Custard versus cream fillings open up an entirely different argument!
What's our answer? There's no "best" donut in Pittsburgh. The city's shops have something for everyone. You need to forge your own donut destiny by trying the perfect version of your favorite treat at one of these local spots. Or scroll down for two recipes to make at home!
3337 Penn Avenue
There's no telling what Zoe Rieder, half of the team at Lola's Eatery and their resident baker, will come up with next. She's made donuts in every flavor you can think of: piña colada, pumpkin pie, lemon lavender, and double chocolate. Each one, no matter the toppings or fillings (my favorite is her sugar-crusted donut filled with Nutella), is light and fluffy on the inside and perfectly browned on the outside.
1830 E Carson Street
Yeast-raised donuts are the star at Just Good Donuts, a bakery housed in The Pub Chip Shop on Pittsburgh's Southside. Find perfectly over-the-top flavors—s'mores, peanut butter pretzel, cookies and cream—alongside classics like glazed, jam-filled, and sugar.
4112 Butler Street
Part of the Lawrenceville Market, Oliver's partnered with CRAFT at Chatham and Erika Bruce of Le Beau Gateau to develop their cake donut recipe, which uses as many local ingredients as possible. As owner Brian Mendelssohn says, "using local grains and fruits in the batter itself will have amazing flavors unattainable with a yeast donut." When open, look for flavors like glazed, chocolate and sea salt, huckleberry, and maple bacon.
This local bakery uses only gluten free flours and ingredients, like Sorghum, Brown Rice, Buckwheat, Oat and Flaxseed meal, to create their delectable baked goods offerings. While Wild Rise doesn't have a storefront, you can purchase their donuts, breads, and pastries at the East End Co-op, various Pittsburgh restaurants and cafes, or pre-order for pick up at the Lawrenceville or Bloomfield Markets.
3912 Perrysville Avenue
The glazed donut at Father & Son Family Bakery—a longstanding piece of Pittsburgh's Schorr Family Bakery, reopened under new ownership—is incredible. It's simple, fluffy, and light-textured, but the touch of citrus in the glaze takes it to a whole, new level. The bakery's other offerings don't disappoint, either. Their slightly-underbaked apple fritter, with real apple chunks, is a must-devour.
Better Maid Donuts
1178 Steuben Street
While we've never made the drive to Better Maid in Crafton Heights, we have had the privilege of eating their rich, dense, crispy-on-the-edges, worth-savoring-every-bite, donuts. Their blueberry donut makes getting up early for breakfast worth it. (And when we say early, we mean it—Better Maid sells out fast.)
In the mood to bake? Make your own donuts with one of the following recipes: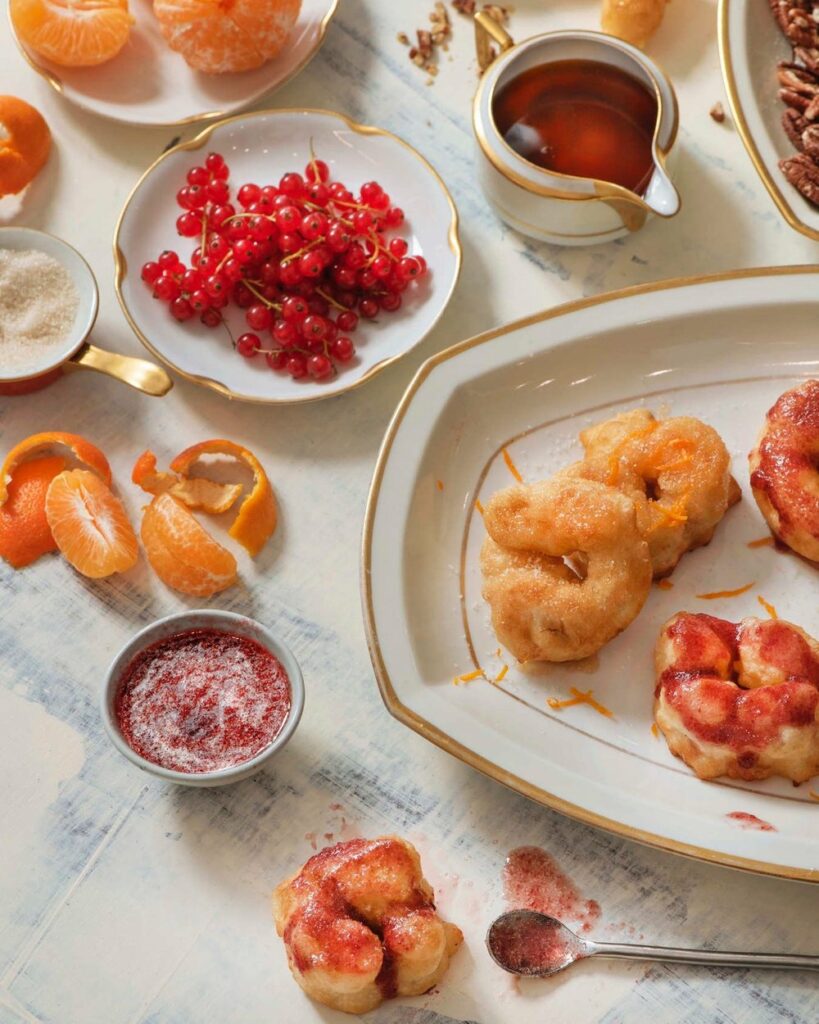 Hélène Jawhara Piñer's recipe for
Isfeng Andalusian Donuts
dates back to the thirteenth century and is a popular pastry in both Jewish and Muslim traditions, especially in Morocco and Israel.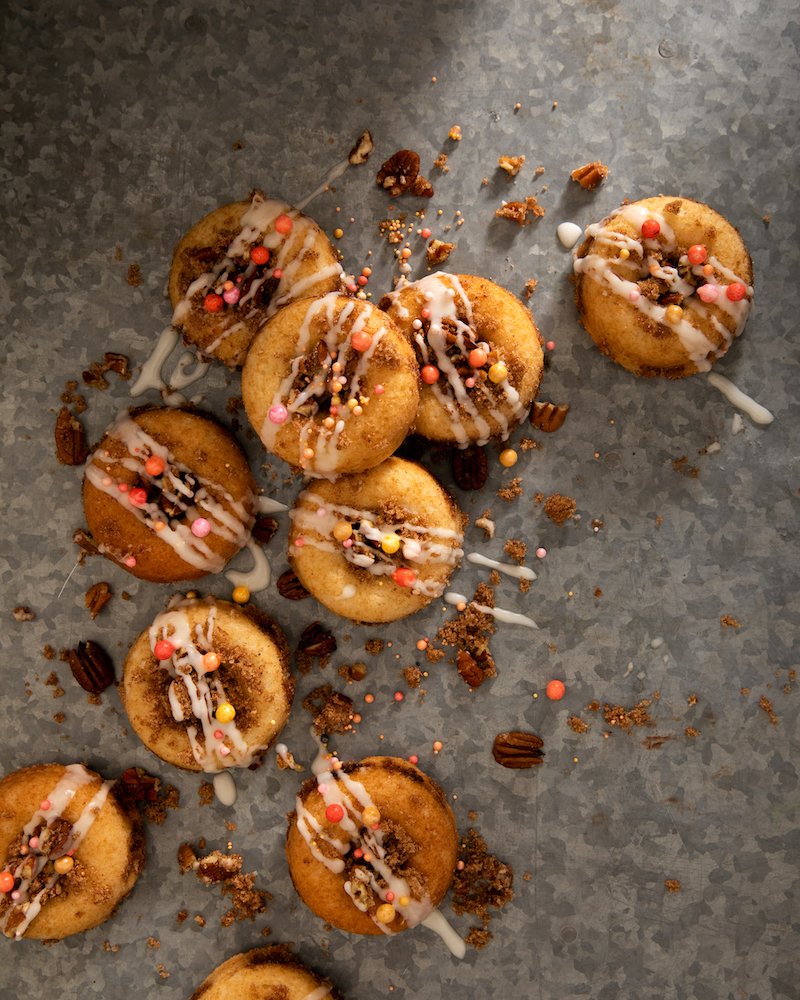 Because apple butter is a key ingredient here, young and old alike will be back for seconds, and you'll be inspired to try 
the recipe
 with a variety of fruit butters.

Story by Maggie Weaver and Jordan Snowden / Photography by Dave Bryce and Scott Goldsmith.