A slight, crisp chill in the air, the emergence of sweaters and cardigans, these changes can only mean one thing… PSL season, baby! As you can probably guess by walking into any grocery store during the fall, there are multiple ways to enjoy pumpkin spice other than in a latte. From overnight oats to keto donuts, cocktails, and even a homemade pumpkin spice recipe, below you'll find all the delicious flavors of autumn to ease, or maybe jump, into all things PSL.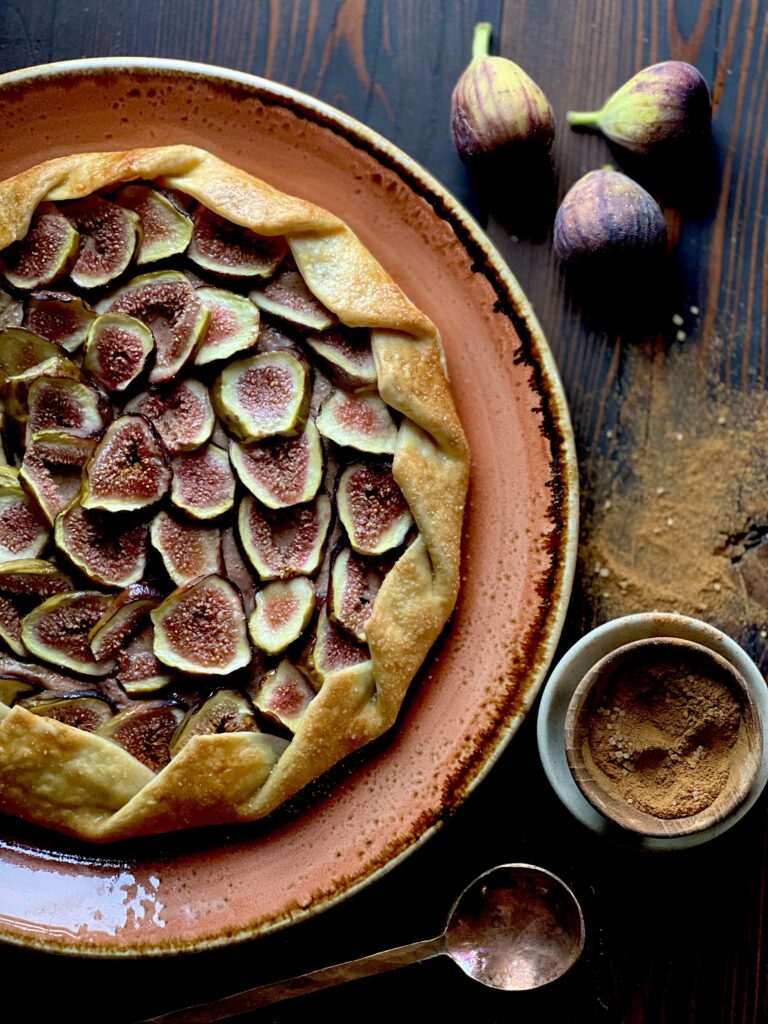 Nothing says fall like this Easy Fig and Pumpkin Spice Galette. Our uncomplicated dessert recipe consists of a simple mix of baking spices incorporated into goat cheese, topped with fresh figs, and kissed with honey.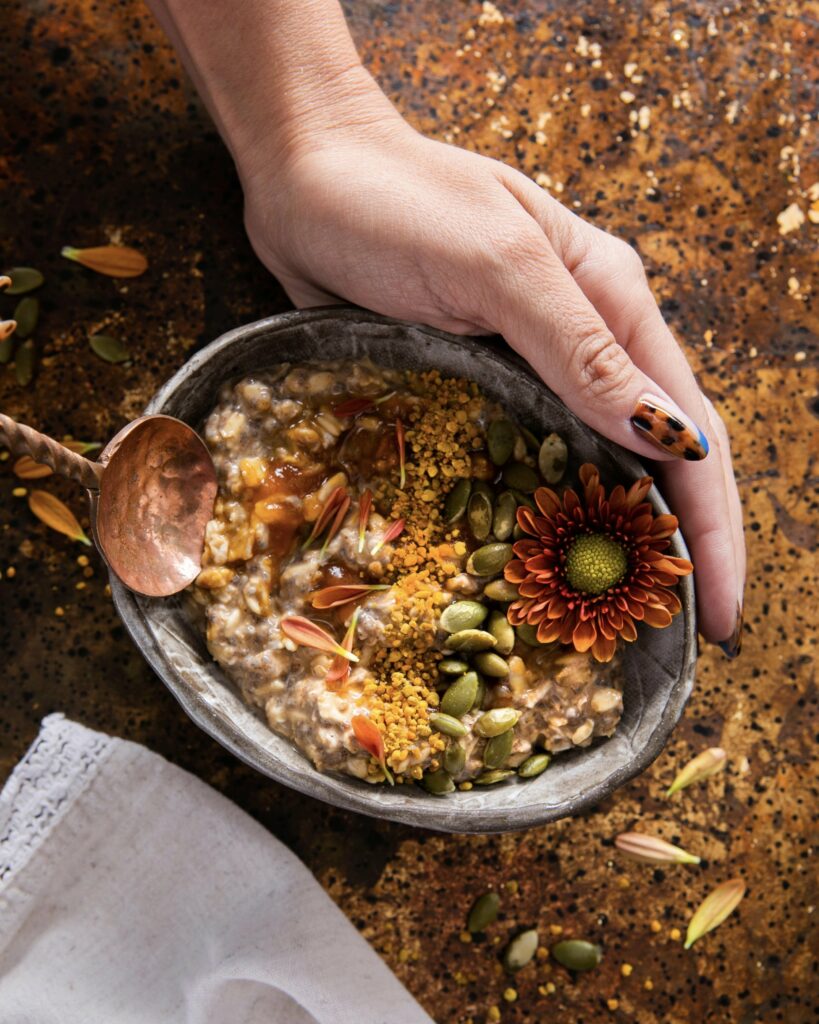 A gorgeous breakfast treat that's as easy as pumpkin pie, and has all of those aromatic flavors, too. As the name suggests, prepare this Vegan Pumpkin Overnight Oats recipe ahead of time for quick and simple morning sustenance.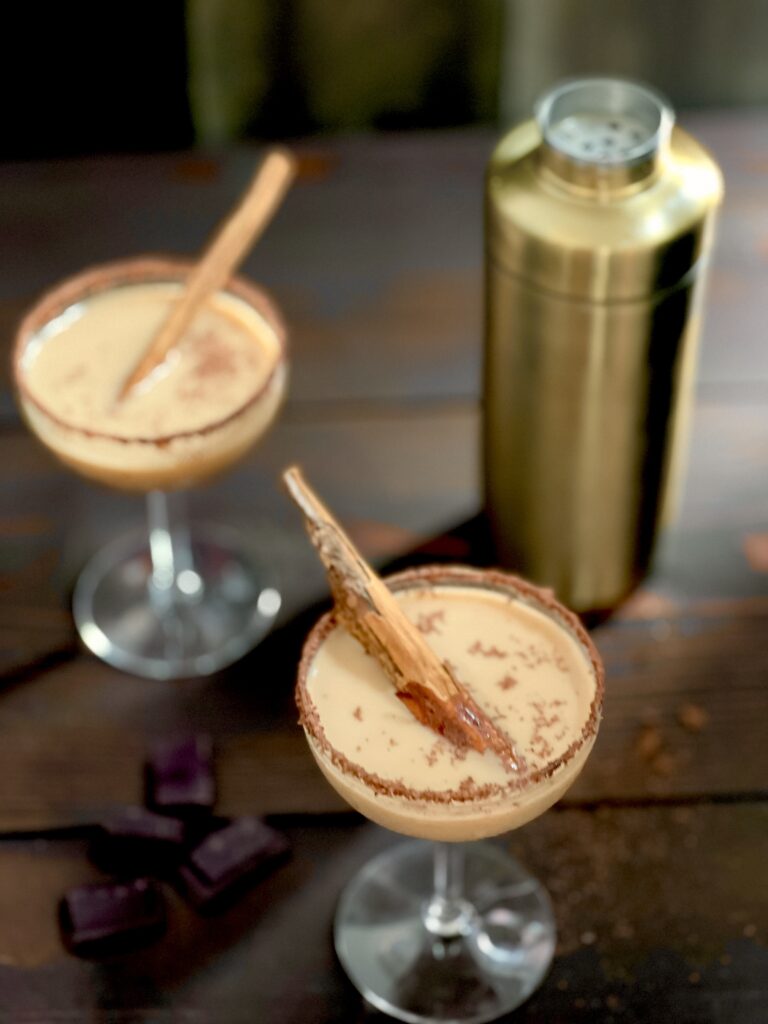 If the fall season has you craving all the pumpkin spice latte vibes, this tasty cocktail combines the warm and spicy flavors of pumpkin spice with the smooth and creamy texture of an espresso martini, creating a truly irresistible concoction. The perfect drink for any autumn gathering or cozy night in, this drink features a flavorful shortcut: Califia farms pumpkin spice almond creamer!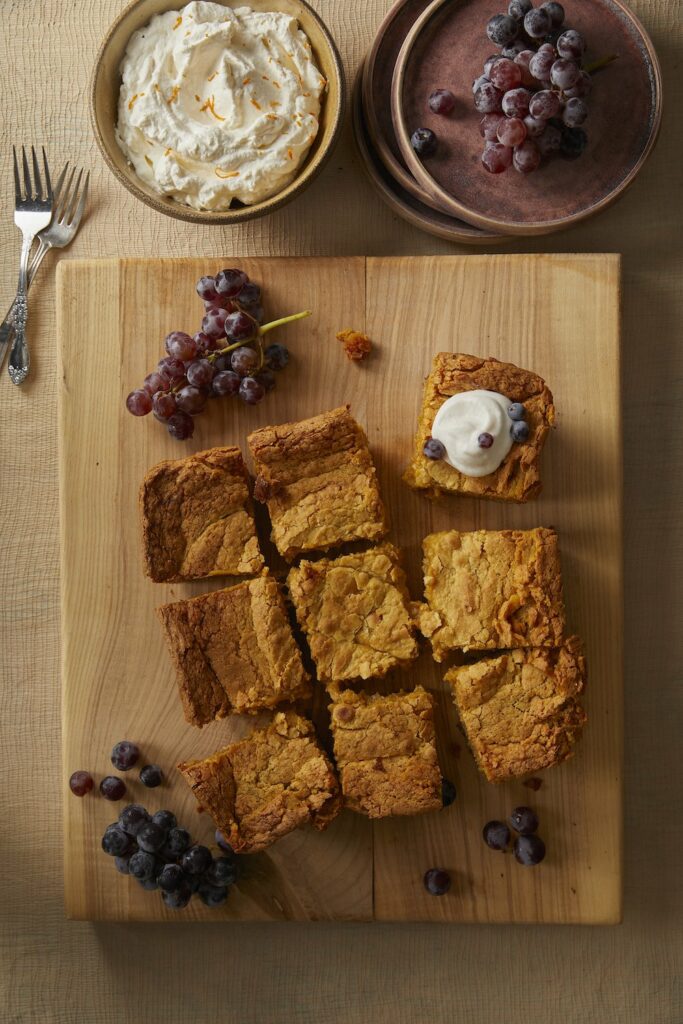 Perfect for any season, this recipe for Pumpkin Gooey Butter Cake by Eleven's Pastry Chef Selina Progar will leave you drooling for more. This moist and decadent dessert is a perfect treat for pumpkin lovers.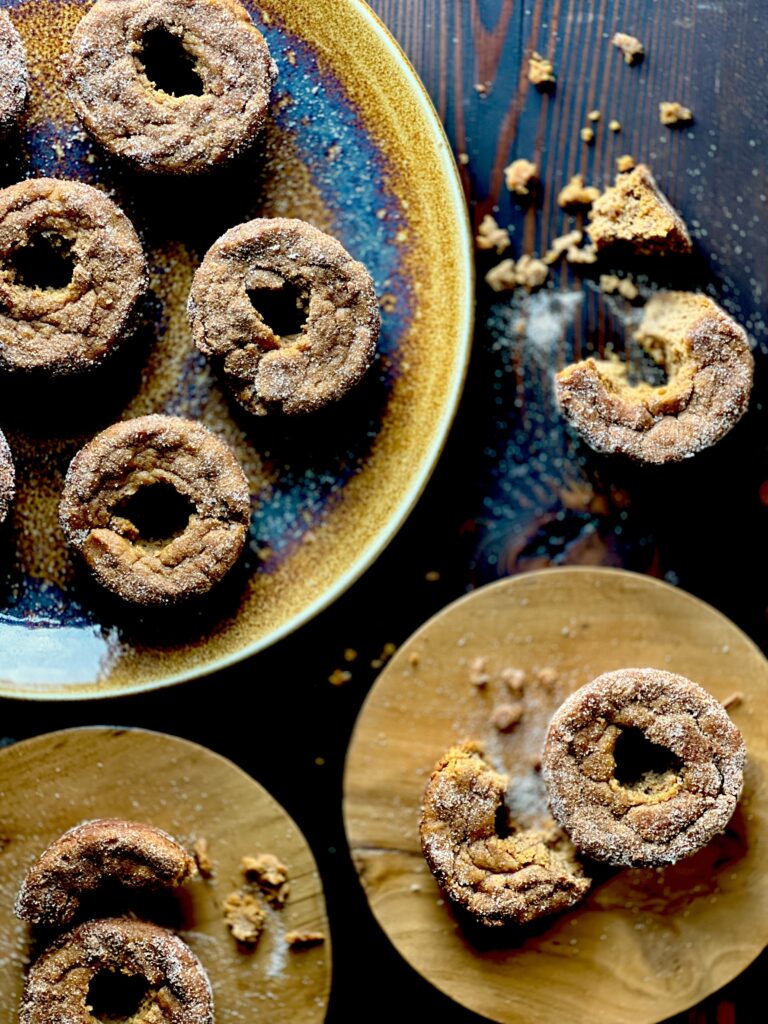 You won't believe these pumpkin donuts are keto-friendly. Thanks to pumpkin puree and cream cheese, you wind up with a moist, not-too-sweet treat with just the right amount of spiced flavor. Whoever said low-carb couldn't be delicious?
If you like the pumpkin spice phenomenon but prefer to tickle your tastebuds with something entirely natural, try this homemade spice mix recipe. You'll soon be sprinkling it over the fresh apple slices in your lunch pail, or on top of servings of vanilla ice cream or whipped cream – or in with the coffee grounds of your kitchen coffee maker for an aromatic eye-opener.
Discover the perfect combination of Maggie's Farm Rum, orange, clove, and molasses in this Tiki drink-turned-fall. A touch of orgeat, the creamy, mildly sweet nonalcoholic syrup that stars in many classic Tiki-inspired cocktails, adds an extra dash of flavor.
Filled with cranberry compote, and just right for end-of-year holidays, these Pumpkin Pie Spice Linzer Cookies by Pastry Chef Selina Progar at Eleven feature a buttery crust made from almond flour and graham crackers. They are sure to be a hit with anyone who loves the flavors of fall and winter.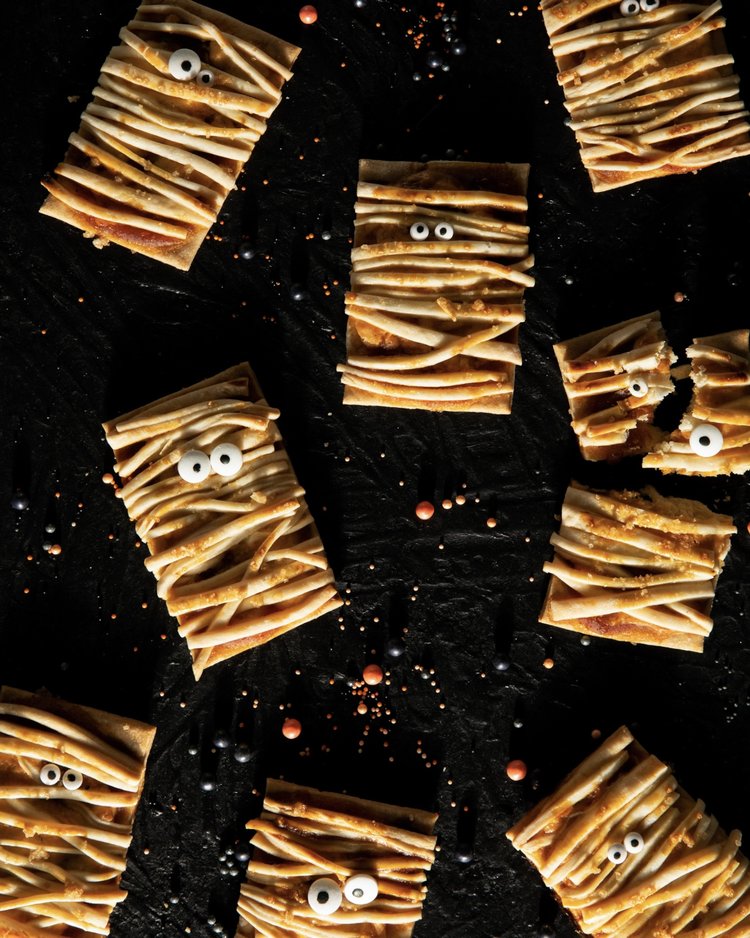 No need to stress over anything when you're baking these little monsters. With a few store-bought ingredients, these cute Halloween pastries will leave everyone saying, "I want mummy."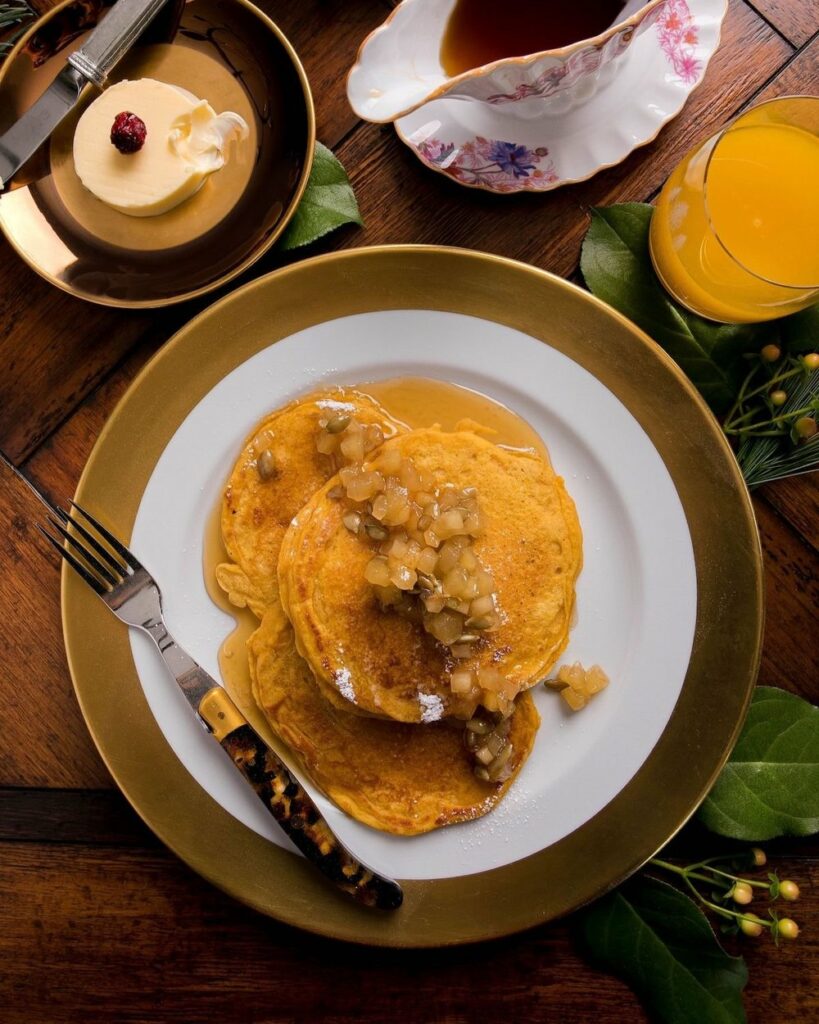 Two fall favorites come together in this seasonal recipe for a dish full of autumn flavor. This Pumpkin Pancake recipe from Chef David Haick at The Lodge at Glendorn gets an added flare when topped with an apple compote. Easy to make, even easier to eat.
Subscribe to TABLE Magazine's print edition.