When it comes to the holiday season, many of us lean on alcohol to help us get through family gatherings. But, when we get together with our friends (our family of choice), cocktails are used as a way to deepen conversations and delight in the company of those around us. If you're hosting your own party this November, we have a variety of Friendsgiving cocktail recipes to keep your chosen family lively and warm while you visit and enjoy the meal. 
The Espresso Negroni, also known as the Negroni Svegliato (Italian for "wide awake"), can be an aperitif and an after-dinner drink. Its dose of caffeine helps keep you energized to talk with friends, while its otherwise classic ingredients and proportions delight the palate.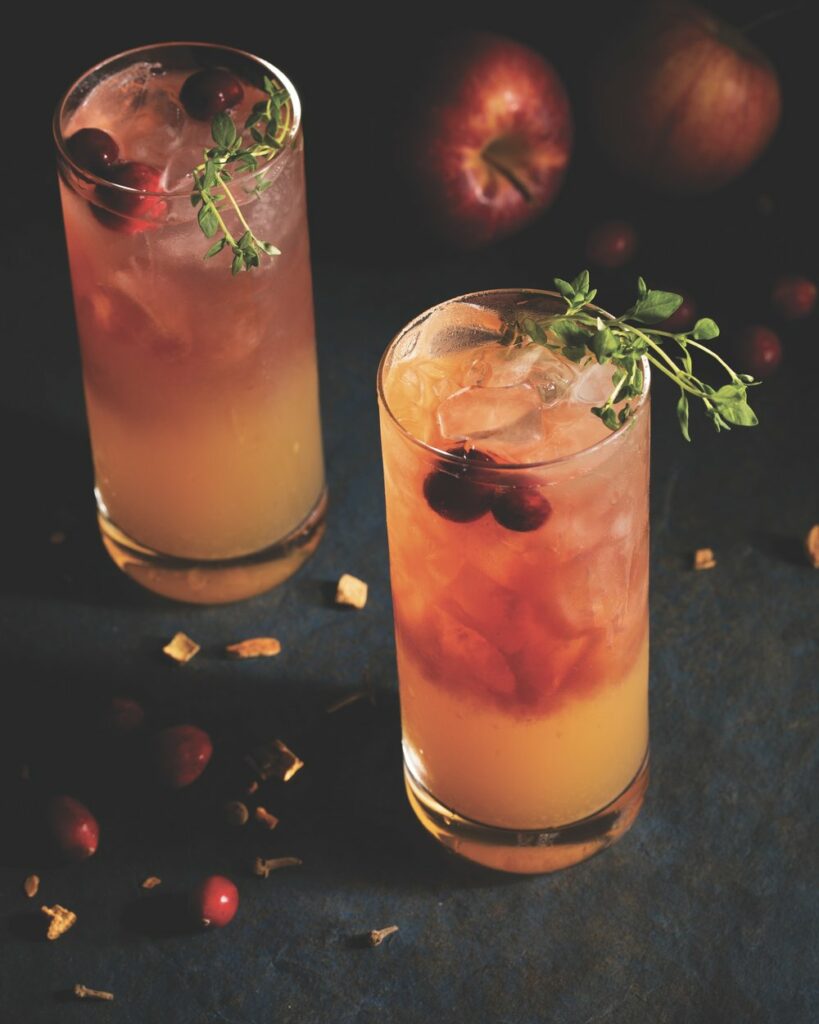 This fruity punch uses apple cider and cranberry for the perfect fall concoction. Plus, it includes kombucha, so it's a healthier alternative to other drinks. Garnish the glass with fresh cranberries and a bit of thyme, or make a big batch in a punch bowl for everyone to share. 
For those who would rather forgo the alcohol yet still want the fun of a well-mixed beverage, this take on a nonalcoholic margarita is for you. It has just as much flavor as a regular margarita due to the spicy agave syrup and all the good of not having a hangover the next day. 
Nothing screams fall better than pumpkin spice. Orange, clove, and molasses are featured flavors in this Tiki drink-turned-fall. A touch of orgeat, the creamy, mildly sweet nonalcoholic syrup that stars many classic Tiki-inspired cocktails, adds an extra dash of flavor.
A candied cocktail that transcends ordinary boundaries and is fantastically easy to make. Rich chocolate flavor with a hint of vodka makes this martini the perfect dessert drink. Finish off a filling Friendsgiving dinner with a sweet treat to end the night.
Story by Kylie Thomas


Subscribe to TABLE Magazine's print edition.