Party Like a Frock Star
From must-have bridal looks to ensem's for a backyard bash, the latest in party-going style trends are worth celebrating
With most pre-party-style-prep, there is a single, universal question: What do I wear? No matter the occasion—whether for your own wedding or if you're headed to your cousin's big day, deciding what to slip on makes a fashion statement. From center stage and face-to-face with your betrothed, or favorably perched in the front row of your sister's vow renewal; to working the buffet at the farmhouse-style gathering of your co-worker's baby shower—here are key trends to the I do's-and-don'ts of what-not-to-wear and what to give an emphatic, high-in-the-sky, sign of the horns. Because, party rock stars know you have one chance for a killer performance.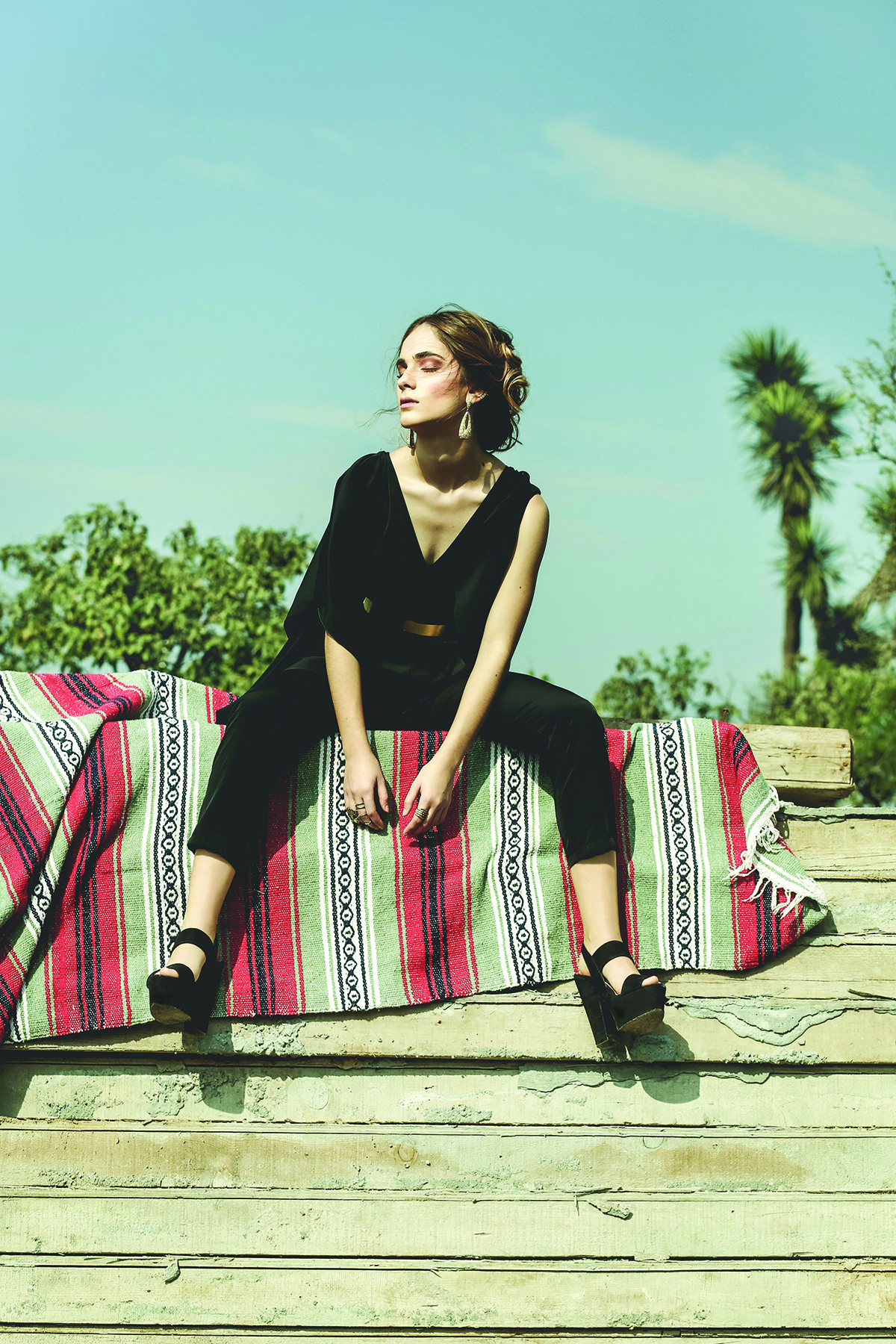 Celebratory Chic
Capture the spirit of fun
"The season offers freshness, especially in short, cropped pants in every fabrication, such as silk and cotton; and depending on how we 'top it off,' they lend themselves to be a look for any invitation," says says Carol Kinkella, owner of Carabella. Ayellet Aharoni, founder and owner of Rue Boutique, agrees: "Cropped, wide-leg bottoms are definitely on-trend and high-rise pants are still on the rise."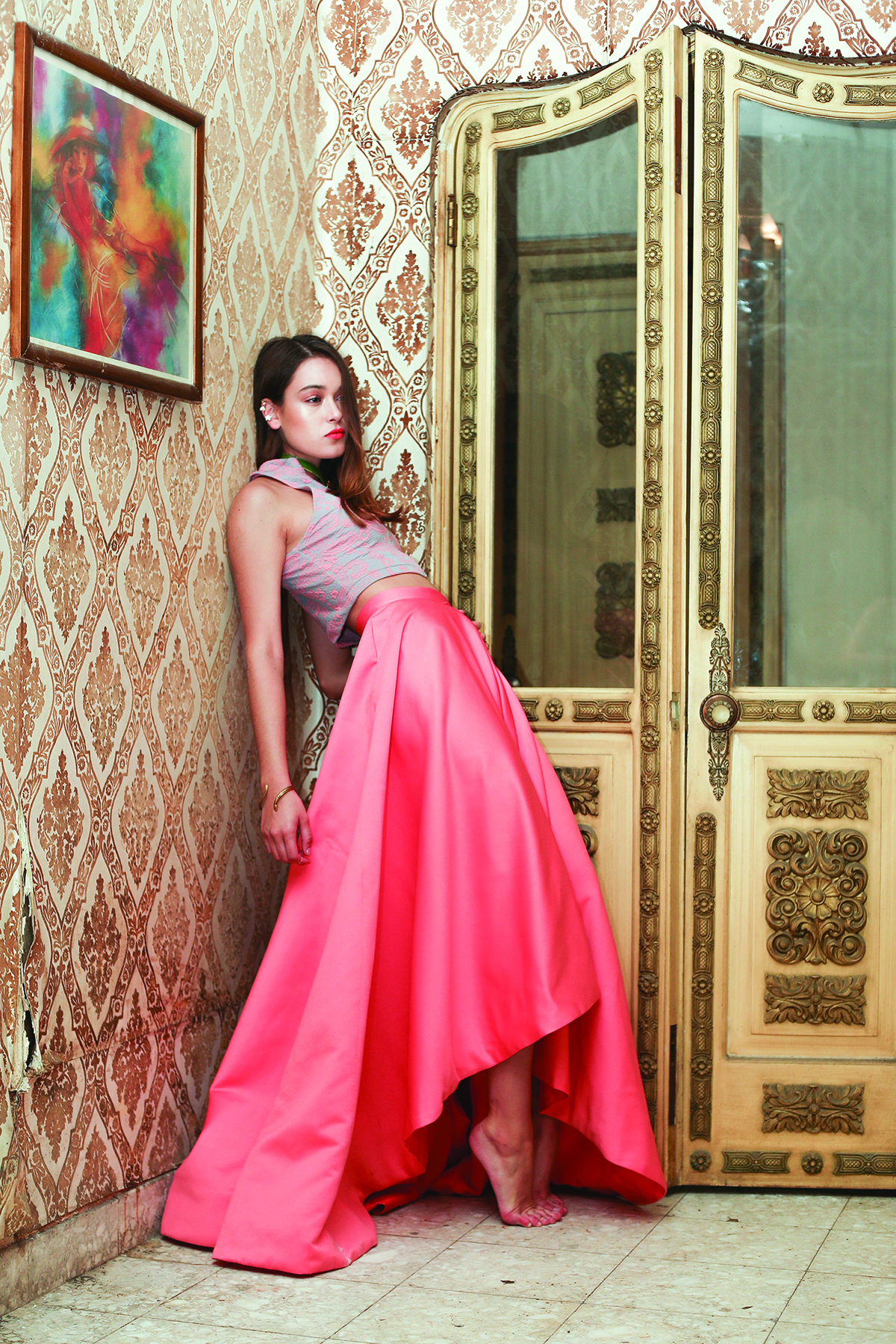 SOIRéES +
SHINDIGS
Trends for the Party Posh
When you look good, you feel good and feeling the best you on your big day will make you glow from the inside out. Although, your outward take on fashion may cause conflict between your love of tradition and your excitement to take on trends that speak to your style—don't fret. "This season is all about authenticity," says Bear Brandegee, Style Strategy Coach. "We're seeing a fashion moment that's refreshingly focused on the unique qualities of the individual; and while that gives us license to dance to our own music, it also requires more awareness of what speaks to our inner diva and also much more coordination of the elements that comprise an outfit."
altar ego
Aisle Style for All
Pamela Olivio, president of Bridal Beginning, says the approach to dressing brides this season is all about empowering women in strength through individual choices by making them feel beautiful, confident, and not modest about celebrating how they look. "Designers transcend this empowerment through combining timeless fabrications, fluid chiffons, floral embroidery, beading, and unconventional details, such as seductively low open backs, plunging necklines and thigh-high slits," adds Olivio. Lace continues to grace the altar and it's here to stay. "This season, I see edgy lace as a new twist on traditional styles with larger patterns and soft geometric lines," adds Olivio
The Vow Factor
All is fair in love and wardrobe
There are nuptial necessities for guy-style, too. Fashion-forward menswear is mandatory. The focus is on a slim-fit, long sleeves, and a suit that's true to size. "Tuxes are streamlined and have defining details that make the jacket stand out," says Michael Barone, owner of MODA. "Standout details — such as buttons, flap pockets, and basic structure." As for weddings, Barone suggests even the guests wear a jacket no matter where the venue. "Even if the wedding is in a barn, wear a jacket. And, if it's happening at a country club you better have on a tie. And, wear your shirt tucked in. Untucked shirts should stay at a house party, not a wedding.
SHOP THE TRENDSETTERS' GUIDE
Designers, Stylists, Shop Owners + Wedding | Event Planners
Bear Brandegee | Style Strategy Coach at The Diamond Bldg., 100 Fifth Ave., downtown; 412.877.0464, bearbrandegee.com
Bridal Beginning 450 Cochran Rd., 412.343.6677, bridalbeginning.com
Carabella 328 Allegheny River Blvd., Oakmont; 412.828.2187, carabellaoakmont.com
Diana Misetic 809 Ivy St., Shadyside; 412.363.6442, dianamisetic.com
Divine Celebrations 412.436.0337, divinecelebrations-events.com
Kiya Tomlin 388 Butler St., Etna; 412.408.3614, kiyatomlin.us
Kristi Boutique 339 1st St., Aspinwall; 412.782.2033, kristiboutique.com
Moda 5401 Walnut St., Shadyside; 412.681.8640, modapittsburgh.com
Perfectly Planned by Shari 412.901.0082, perfectlyplannedbyshari.com
Rue Boutique 730 Providence Blvd., McCandless Crossing; 412.635.9900, rueboutique.com
Soothe the Sole 21 Brilliant Ave., Aspinwall; 412.252.2733, wesoothesoles.com
Vestis Men's Shop 4415 Butler St., Lawrenceville; 412.784.1112, vestispgh.com
Story by Reese Randall | photography by andrea ahedo